Hello!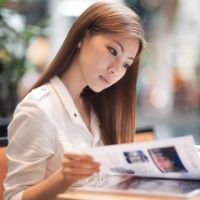 Hihi! I am Serene Heng:) I was born on 22 December 1988, a huge baby who weighed over 9 pounds. I grew up in a humble house, raised by my adorable parents. I have two elder sisters, 4 nieces, 1 nephew, and 1 rabbit. Hahaha はじめまして。 どうぞよろしくお願いします!



Send me your love letters!




2015 Resolutions

1) Learn how to swim
2) Learn to speak the Japanese language
3) Go for dance classes
4) Take part in Oschool Dance Recital
5) Help my P6 students do well for PSLE
6) Decent savings in my bank
7) Run 100km by 2013



Nuffnang




Movies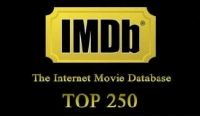 Archives
First Monday of August
`°•.¸¸.•°` Sunday, August 2, 2015
`°•.¸¸.•°`
Last week, I told myself that I had to wake up at 7am and leave my house at 8am. Today, it rained heavily at 7am and I was still on my bed. The gentle chilling wind was like a quiet lullaby to my ears, putting me deeper into my slumber. I know I had to wake up, but the devil inside me said it was alright to sleep for another 1 hour.
By 7.30am, I felt a little pin poke my big toe. And another one on my leg. And another one on my other small toe. Annoyed, I finally opened my eyes. I have been bitten by a mosquito.
I walked to my parent's room and fell victim to their bed. I lay there for barely a minute and felt another sting on my leg. Sigh I gave up.
It was as if the mosquito knew I had to be up at 7am. Thanks Mozzie.

With the bites on my legs, I packed my stuff and went for Monster Hot yoga class held at Yoga Movement. I really like YM. The instructors are good, goo facilities, convenient locations at affordable rates. I frequent the outlets at Orchard 22 and Tanjong Pagar a lot.

Monster Hot isn't really that hot. I perspired, but I wished the temperature could go higher so that I could perspire more. The class consists of 26 postures from Bikram Yoga. Good for Yogis who have been practising yoga for a while now.



Today I get to experience the Power of Focus. When I focused hard enough, I was able to have stronger stability, greater flexibility and was able to go deeper into the pose. I love it! Thank you Yoga for calming my mind and giving me a stronger body. Namaste.

I finally signed up for the package after so long. I have been paying for single class at $25. Borrowing a towel cost additional $1. I took up the 10 class pack at $190. When you refer a friend and the friend eventually signs up a package, you will receive a class free!


After yoga, I could only think of Kimchi, I must eat kimchi. Mana Story at #B2-22 Plaza Singapura is one of my favorite Korean restaurant. They serve cheap, authentic and good korean food. I love it! Cravings satisfied!

11 more days till I take flight to London and Paris. I am still in awe and can't believe that this is happening. I don't know how I did it but I've done it. Thank you my clients for making this possible.

Our Prudential CAO was really thoughtful to prepare a UK sim card for us prior to the trip:)

Counting down!