Hello!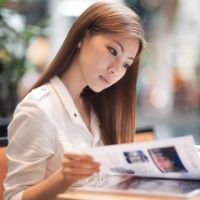 Hihi! I am Serene Heng:) I was born on 22 December 1988, a huge baby who weighed over 9 pounds. I grew up in a humble house, raised by my adorable parents. I have two elder sisters, 4 nieces, 1 nephew, and 1 rabbit. Hahaha はじめまして。 どうぞよろしくお願いします!



Send me your love letters!




2015 Resolutions

1) Learn how to swim
2) Learn to speak the Japanese language
3) Go for dance classes
4) Take part in Oschool Dance Recital
5) Help my P6 students do well for PSLE
6) Decent savings in my bank
7) Run 100km by 2013



Nuffnang




Movies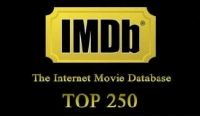 Archives
Guess: Denim is our World (ad)
`°•.¸¸.•°` Wednesday, December 4, 2013
`°•.¸¸.•°`
A week back, I had an interview with Fashflog and one of the questions posted to me was to describe my personal style.
"Comfortable, confident and chic," was my answer.

I highly doubt putting on a million dollar dress which make you walk like a duck will leave a very good impression on anyone. Everyone piece of accessory you put on should complement your outfit and bring out the best of you. It shouldn't make you feel heavy, thicken your neck or accidentally pull that yarn out of your knitted dress.
Base of the GUESS shopping bag
I was once again delighted to receive another GUESS watch from Stephanie, courtesy of FJB. Thank you babe! The new range of Fall 2013 collection offers so many sophisticated watches I was simply spoilt for choices.
Frontal design of shopping bag: Sexy, stylish and feminine.
GUESS spares no expense in reflecting its poise through simple yet sleek packaging.
My pick of the Fall 2013 collection:
Mini Phantom stuck nicely inside the milky brown compartment.
I have always been a fan of leather strap watches with small round face. They are very versatile and light to wear the whole day. On the other hand, metal straps gave me a chunky feel and they often looked too thick on my tiny wrist.
Close up on this timeless beauty
This, Mini Phantom, won my heart miraculously.
Details on the latch with a protective layer
Instead of making me feel heavy and thick, the silver sweetheart brought out another masculine feel which empowered me with strength and confidence.
Side profile of the beauty
The analogue chronograph quatz movement coupled with a multifunctional dial showcase the date and 24hour international time. The watch is assembled with a tough exterior steel bracelet and a single unyielding pilot buckle whose rough texture emits prowess with every turn.
The watch embodies the spirit of today's young women's fortitude and resoluteness towards tackling challenges in our lives. It is a piece which celebrates our undaunted courage and acknowledges our triumphs. I love it, how about you?
Find the Mini Phantom at the following GUESS stores:
-Plaza Singapura #01-29 Tel: 6238 9379
-JEM, #02-K2 Tel: 6734 3794
-Marina Square #02-151 Tel: 6337 5491
-313@Somerset, #01-K1 Tel: 6735 3325