Hello!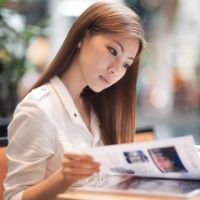 Hihi! I am Serene Heng:) I was born on 22 December 1988, a huge baby who weighed over 9 pounds. I grew up in a humble house, raised by my adorable parents. I have two elder sisters, 4 nieces, 1 nephew, and 1 rabbit. Hahaha はじめまして。 どうぞよろしくお願いします!



Send me your love letters!




2015 Resolutions

1) Learn how to swim
2) Learn to speak the Japanese language
3) Go for dance classes
4) Take part in Oschool Dance Recital
5) Help my P6 students do well for PSLE
6) Decent savings in my bank
7) Run 100km by 2013



Nuffnang




Movies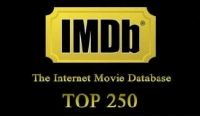 Archives
Contest: Lion City Throwdown 2013 (tickets giveaway) + FashFlog
`°•.¸¸.•°` Tuesday, November 19, 2013
`°•.¸¸.•°`
What do you do during your free time? Is there something that you can do over and over again but will never get tired of it?

Some people sing, some read books, some play golf.

I dance.
Photos credit to Sprintist.
Taken in 2008



When I was in K2, my elder sister was already stretching my limbs, helping me to improve in my flexibility. I followed what was already planned for me and joined Chinese Dance in Primary 1. I have never looked back since then. I continued to dance through secondary school and again in university. The only regret I have is to have forsaken dance in junior college. Guilty as charged, I haven't been attending class religiously since graduation. But thanks to my full length mirror and ample space at home to play around, I was still able to do my rain dance without much spatial restrictions.

When the music plays, all the little blood cells start grooving to the beats. It was almost inherent, like a reflex. I am definitely not a good dancer as compared to my Loc King, but one thing for sure, dancing makes me happy. Even when I don't dance, watching other dancers perform give me that fuzzy feeling in my heart as well.

In August 2007, I started learning hiphop and did my first outdoor routine with Karen and Georgina outside Cineleisure. Here's my amateur attempt. HAHAHAHA. Please go ahead and cringe.

In August 2008, I participated in NUS Blast's annual affair Shut Up & Dance.

Weeee I saw myself in the video. Hahahaha.

My point is: Don't stop doing the things you love to do.

Coming Saturday, on the 23 November, Flair Brothers presents Lion City Throwdown 2013. It's gonna be a 3v3 hiphop freestyle battle and 1v1 house dance battle. What's a battle you ask?

This is a battle.


Well done Flair Brothers! Hahahaha.


On the actual day itself, I will be strutting down the runway in the awesome hippy PUMA gears. These products make my wardrobe come alive seriously. I have always been a black/blue person. But thanks to PUMA, I finally see colours in my life.
Here are some of their latest release which I love!
Another great sponsor of the event is an up and coming fashion web, Fashflog.
What Fashflog aims to do is to build a fashion space whereby fashion lovers, seekers and shoppers can easily explore and share fashion, and in turn create styles to inspire the growing community. A unique feature about them is that they believe in rewarding this sharing culture where users get Fashpoints when they heart, style, follow and get followed on Fashflog. These points can be used to exchange for amazing lifestyle and fashion perks! It is too good to be true!
I was never ambitious or adventurous in my styling. On days when I dressed myself up based on intuition, I risked receiving weird eyeball stares on streets. Fortunately, Fashflog saved me from the disaster. They provides a Stylepad on their platform which enable users to create individualistic styles from the items they have "flogged". I had so much fun playing with it I felt like I was a stylist momentarily. Hahaha. Here's what I have put together!
The Fashfloggers are too nice to feature me as their guest blogger for the month! Click here to read more about the interview I had with the amazing people. Alternatively, you can find me from their website on Explore tab =>; Who to Follow. Create an account by signing in with your Facebook account. Come follow me! And their mobile website is going to be ready really soon, making it easier for the fashionistas to browse, heart and style easily on their mobile phones, much like an App.
Fashflog is growing to become the next fashion bible. Be part of the community.
So, why should you come down to Lion City Throwdown 2013:
1. It's gonna be insane dance battle between dancers from all around the world, with judges flying in from USA, France, Japan and our very own home-grown talented dancers.
2. The event falls on a Saturday and you are free.
3.Tickets go at $22 (early bird special ends today 22 Nov!) or $30.
What can you do with the tickets?
Ticket entitlements:
1- Whole day entry to LION CITY THROWDOWN 2013
2- Free entry to after party at Butter Factory
3- 20% off regular priced items at PUMA (excluding socks)
4- Free PUMA Privilege Card membership (Usual: Min. spending of $150 to become member)
The privilege card membership entitles you to:
1- 10% on all regular PUMA merchandize
2- Birthday Specials
3- Members special promotions & privileges
4- Pre Launch Invitations/ Access to PUMA social parties
Where to get the tickets?
Option 1: Head down to Recognize Studios, Orchard Central Level 5
Weekdays (6PM-10PM)
Weekends (12PM-5PM)


Option 2: Contact any of the Flair Brothers to make a personal purchase or drop us a message on www.facebook.com/lioncitythrowdown
*Contest*
Lion City Throwdown 2013 tickets giveaway
1. Go to LCT facebook page
2. Scroll to the bottom left side bar and share the event on your wall.
3. Send me your facebook link via facebook message.

I have two tickets to give away! :D Winners will be notified on Friday

See you on Saturday!:)