Hello!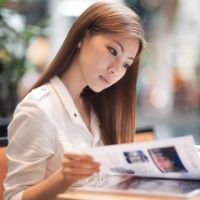 Hihi! I am Serene Heng:) I was born on 22 December 1988, a huge baby who weighed over 9 pounds. I grew up in a humble house, raised by my adorable parents. I have two elder sisters, 4 nieces, 1 nephew, and 1 rabbit. Hahaha はじめまして。 どうぞよろしくお願いします!



Send me your love letters!




2015 Resolutions

1) Learn how to swim
2) Learn to speak the Japanese language
3) Go for dance classes
4) Take part in Oschool Dance Recital
5) Help my P6 students do well for PSLE
6) Decent savings in my bank
7) Run 100km by 2013



Nuffnang




Movies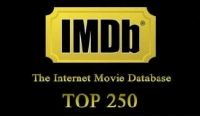 Archives
Cine65 Winners
`°•.¸¸.•°` Friday, August 23, 2013
`°•.¸¸.•°`
Hello. I'm Dr
.
Sheldon Cooper
, and welcome to the premiere episode of Sheldon Cooper Presents Fun with Flags.
I am just kidding.

Thank you all who participated in the cine65 contest! I have picked the lucky 5 winners and below are their entries:
"My favourite video is Priceless. The plot caught me by surprise when the little boy revealed that he was fighting to protect his eraser with Singapore flag printed on it. I felt like the director wanted to convey that message that we need to protect our country with all our might, even if it involves putting up a fight which eventually leads to severe repercussions. Such patriotism needs to be inculcated into the minds of our young Singaporeans. As the nation prospers, we tend to take things for granted and forget how tough our forefathers have worked to give us what we have today. The video serves as a good reminder of our responsibility as a Singapore and calls for unity. Well done to the director!" ---Ying Rong
"I have watched a couple of videos but I particularly enjoyed watching Priceless. It was able to strike a chord in my heart and put a smile on my face. I love this video as it reminded me of my childhood. I used to play with these flags erasers. The lines were performed so naturally I was momentarily bought back to my younger years. I found this video interesting as it showed how inexpensive things could create "priceless" memories. The actors in this film did a wonderful job. I particularly like the mother of the fat boy. Hahaha." --- Natalie
"Favourite short clip : Not too Little by Lim Weixiang
It is the 5th video I watched. At first I was browsing from top to bottom searching for titles that even attracts me like the previous 4 video i watched. Whereby i came across "Not to little".
The titles did not explained much but out of curiosity i wanted to know what will be expressing.
It came by a simple $2 note can actually create infinite values to people around you. Throughout the 3 min video, it shows even a little amount is how important to the needy, being a person with integrity is regardless of age.
Learning that help out others around you within your means make the world a better place to live in, and often make the day of the particular someone which caught him/her in surprise !
The music rocks ! & i kinda have a unexpected/touching ending.
Excellent job !" ---
Xavier
"My favourite short clips still goes to 忘不了 by Grace Swee.
The clip talks about how an old woman was talking about her familyand looking at some old but memorable phots while reminiscing her old neighbourhood. She wanted to find her granddaughter but in the end , she ended up at the wrong house and thus she was lost in the end.
I like this short clip as this clip remind us to think about the past or memories while moving forward in life . In another words or language, 饮水思源。There is a saying goes , "memories make us who we are today ." Without memories or past , Singapore or even us won't be who we are today." ---
Melvin
"My favourite video is
忘不了. Family ties and kinship meant a lot to me and I have a weakness for videos surrounding these themes. The granny in the video was an amazing actress! Her ability to bring out the initial liveliness down to the sudden confusion of a dementia old lady was truly remarkable. She was like a professional actress. In addition, the narration carried out in Hokkien brought out the local representation of our elderly in Singapore. Love your parents and Grandparents! ---
Jenny
***
Congratulations to the chosen ones! I will contact you personally via email to get your particulars. :)
Enjoy watching the videos, and thank you Cine65 for creating such a wonderful platform for creativity to flow.