Hello!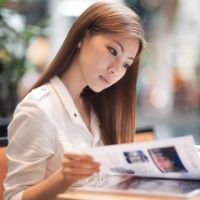 Hihi! I am Serene Heng:) I was born on 22 December 1988, a huge baby who weighed over 9 pounds. I grew up in a humble house, raised by my adorable parents. I have two elder sisters, 4 nieces, 1 nephew, and 1 rabbit. Hahaha はじめまして。 どうぞよろしくお願いします!



Send me your love letters!




2015 Resolutions

1) Learn how to swim
2) Learn to speak the Japanese language
3) Go for dance classes
4) Take part in Oschool Dance Recital
5) Help my P6 students do well for PSLE
6) Decent savings in my bank
7) Run 100km by 2013



Nuffnang




Movies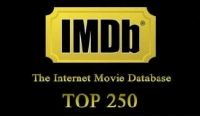 Archives
Top 250
`°•.¸¸.•°` Friday, July 5, 2013
`°•.¸¸.•°`
Just when I thought I was a crazy fanatic who had watched a lot of movies.



Henceforth, a new goal has been set in place.




I intend to watch all the movies appearing on IMDB's The Top 250 chart.
All 250 of them.
I don't know how long is it going to take for me to complete all the movies. But I'll get there. Someday.
For the record, No.1 The Shawshank Redemption can be crossed out now. And No.6 Dark Knight. And No.14 Inception (but I want to watch this again). No I haven't watch a single LOTR movie.
And, Standard Chartered Marathon 2013 is opened now!
I am freaking out already. I can't decide if I want to participate or not, let alone to decide which category to sign up.
Half a year has past and I have only ran twice. In the past, I found it ridiculous to pay money to run. I know the run is an event to raise funds for worthy causes, and well, of course the finisher tee looked attention-seeking enough. But I really hate the part about getting sun burnt. Hahaha.
どのように!
Anyway, click
here
to register.! Early bird ends 26 July.