Hello!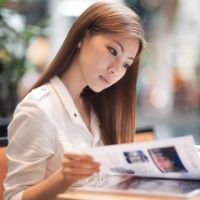 Hihi! I am Serene Heng:) I was born on 22 December 1988, a huge baby who weighed over 9 pounds. I grew up in a humble house, raised by my adorable parents. I have two elder sisters, 4 nieces, 1 nephew, and 1 rabbit. Hahaha はじめまして。 どうぞよろしくお願いします!



Send me your love letters!




2015 Resolutions

1) Learn how to swim
2) Learn to speak the Japanese language
3) Go for dance classes
4) Take part in Oschool Dance Recital
5) Help my P6 students do well for PSLE
6) Decent savings in my bank
7) Run 100km by 2013



Nuffnang




Movies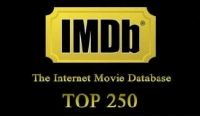 Archives
Onni
`°•.¸¸.•°` Wednesday, February 12, 2014
`°•.¸¸.•°`
Hello Onni, my pretty korean sister.
I met up with Onni last Sunday. I don't know why, but I was just so thrilled to see her. I could hardly contain my excitement. We spoke a lot, we spoke about everything. I knew her when I was still working in RWS in 2011. Although I left the company 2 years ago, we remained very tight. She would even stay over at my place sometimes. We would buy wine and chips and chat throughout the night. She helped me through difficult times in life, always being there for me when life took a turn. She would always take up the role as a caring big sister, sharing her inputs about all my problems. Despite my age and all that I have been through, I still believe very much that happy endings do exist. Then Onni would come into the picture and slap me awake. Hahaha.
*iPhone 4S front camera is really lousy



I am happy to see that Onni is happy now ;) Love you Onni!

***

I reached home pretty early yesterday, so I decided to catch a movie before I end the night. I randomly picked "Rise of the Planet of the Apes" on Funshion. IMDB gave a 7.6/10 rating which I totally disagree. I would give a whopping 9 just because Jame Franco is in it. Hahahaha. My Green Goblin. Loved him since Spiderman days. 1 mark missing from a full 10 because Tom Felton died in the movie. Hahaha.

My favourite line : "Caesar is home."

WAHHHH.

And nowadays, I became quite skeptical about watching Youtube videos. Be it comedy, romance, music videos what's not. I would always prepare myself mentally to face a screaming horrifying looking Regan (the girl from Exorcist) at the end of EVERY video. You would never know when's someone gonna pull a prank on you.

Here's to the end of my "holiday". Let's welcome come the real holiday!