Hello!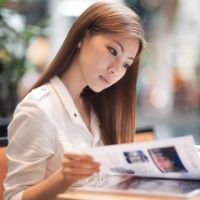 Hihi! I am Serene Heng:) I was born on 22 December 1988, a huge baby who weighed over 9 pounds. I grew up in a humble house, raised by my adorable parents. I have two elder sisters, 4 nieces, 1 nephew, and 1 rabbit. Hahaha はじめまして。 どうぞよろしくお願いします!



Send me your love letters!




2015 Resolutions

1) Learn how to swim
2) Learn to speak the Japanese language
3) Go for dance classes
4) Take part in Oschool Dance Recital
5) Help my P6 students do well for PSLE
6) Decent savings in my bank
7) Run 100km by 2013



Nuffnang




Movies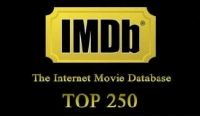 Archives
OCBC Mobile Banking review

`°•.¸¸.•°` Monday, July 15, 2013

`°•.¸¸.•°`

This is not a sponsored post. I was truly amazed by how convenient and easy OCBC Mobile Banking interface was that I was determined to do a review on it.

I had always been a consumer of POSB. When I was in Primary 1, it was mandatory for everyone to open a bank account with just $1 saving. After being acquired by DBS, I continued to save with POSB. There are 31 DBS branches nationwide, located strategically inside shopping malls. Wherever I go, I can spot their ATM and Cash Deposit machines easily. Their wide availability and accessibility crowned the industry leader, DBS, the most popular bank in Singapore.

Here comes the downside. The bank has gained so much market shares that the queue at their ATM machines are always comparatively longer than that of its competitors. There are virtually no none at OCBC, UOB, Citibank or HSBC ATM machines, whereas it became a norm to queue at DBS ATM line. Singaporeans have earned ourself a reputation for our love to queue. Recall the Hello Kitty craze and the iPhone saga. As much as possible, I prefer not to spending my seconds tickling away at a queue.

Once I started on my new job, I opened a new bank account with OCBC at its branch in Ion. OCBC is another local bank in Singapore. At the time, I was recommended to open a FRANK account, which I gladly acceded. It offers a slightly higher interest rate (0.30%) ~ 0.60%) than the normal saving account (0.05%), required no minimum deposit and monthly fee, a complimentary Debit card that 120 card designs to choose from, and there is a lifetime annual fee waiver for FRANK Debit Card.

I also signed up for mobile banking services and I am totally awed by it. Apart from the usual fund transfers, OCBC allows you to pay bills for ANY Visa or Mastercard credit cards you have. Can I pay my Standard Chartered Credit Card bills using OCBC account? Yes. Can I pay my phone bills using OCBC account? Yes. It is that convenient! I no longer have to queue at those irksome AXS machines and have my blood boiled while centuries crawl by.

Today, I tried paying my phone bills via mobile banking and again, I was sold. I will go through step by step with you. First of all, you have to download the OCBC mobile banking application. I am using a iPhone 4, so I downloaded mine from the App store.





1) Log in with the Access code and Pin. The Access code is your NRIC number plus a additional last digit of your NRIC. For example, if your NRIC is 1234567, then your Access code is 12345677. So much easer to remember than the username for DBS/UOB/CIMB. I always mix them all up. The pin is a 6 digit combination.
2) For added security, a One-Time Password is send to you MOBILE PHONE. So even if you are out and you didn't bring your Security token, that is fine because you can still log in to OCBC and do your transactions. DBS, on the other hand, requires you to click on the Security Token.
3) Once you have entered, it will display a summary page of your account in terms of Assets (money you have) and Liabilities (money you have to pay). I have 0 liabilities. Hahaha.
4) So I clicked on the Menu tab at the end of the screen and it lists the commonly used services. I wanted to pay my phone bill, so I clicked on Pay bills.
5) Select the bill you want to pay.
6) Here comes the genius part: SCAN BILL BARCODE. Forget about keying in the bill account number. Forget about keying in the amount to pay. Forget about risking keying in the wrong digits. Now, you can just scan the barcode from your bill and everything will be displayed neatly for you. It is so hassle-free!
7) If you look at your bill, there are two parts of barcode. One on the left and one of the right. Start with the one on the left. A red line will be displayed on your phone and you need to align the red line to your barcode. I felt like I was a cashier. Hahaha.



8) Once the barcode has been registered, a green tick will appear on the top right hand corner. Do the same for the right barcode.

9) The details will be captured automatically and lead you to the summary page. It shows you exactly what you need. A transfer of funds from your account to the receiving party, the date of transfer and the amount to transfer. I have keyed in nothing. All I did was to scan. Once you checked the amount is right, just slide the red button to the right to Submit. Easy.
10) A final confirmation page to review the details. Then you click Pay.
11) Success!
12) You can even set notifications via SMS or email to record the transaction. These settings can be disabled too.
DONE!
OCBC Mobile Banking interface seriously wins hands down. The design is easy to use and navigate, not complicated, and I get my errands done within minutes. Thank you, the mobile design team. I am sure the team is made up of rational and sensible designers who understand and care about the user experience.
To DBS, UOB, Citibank, HSBC, and all other foreign banks in Singapore: Shape up or ship out!