Hello!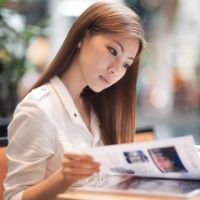 Hihi! I am Serene Heng:) I was born on 22 December 1988, a huge baby who weighed over 9 pounds. I grew up in a humble house, raised by my adorable parents. I have two elder sisters, 4 nieces, 1 nephew, and 1 rabbit. Hahaha はじめまして。 どうぞよろしくお願いします!



Send me your love letters!




2015 Resolutions

1) Learn how to swim
2) Learn to speak the Japanese language
3) Go for dance classes
4) Take part in Oschool Dance Recital
5) Help my P6 students do well for PSLE
6) Decent savings in my bank
7) Run 100km by 2013



Nuffnang




Movies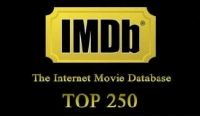 Archives
Clothes
`°•.¸¸.•°` Monday, July 8, 2013
`°•.¸¸.•°`
Every morning, I woke up 8am (work starts at 10am) with ample time on my hands to play with. I brushed my teeth, packed my bag, ate my breakfast without having to rush at all. However, every morning, I still had to zoom through my doors and was always that close to being late.
Why?
This was why:

I don't know what to wear.

I think all the girls face the same problem. Although all of us have our own bursting wardrobe, we still have "nothing to wear." I would stand staring at my clothes, arms akimbo, scan through my entire wardrobe with lazer eyes, yet it was nearly impossible to pick out a set of nice clothes with ease.

There were simply too many considerations to think about before I could choose my outfits.


Is it a hot or a cold weather? If it is hot, I can't wear my cardigan out. Hence I shouldn't wear anything that is too revealing. If it is cold, I should put on something thicker. But it should be easily removed in case the weather turns warm again.
Have I worn that set anytime this week already? If I had, it is off the list.
Do I feel like wearing skirt, pants or a dress today?
Do the colours of my top and bottom match?
If I need a cardigan, does it match my outfit? More importantly, is it out from the washing machine already?
Which bag am I carrying today? The colours of my outfit must not clash with the bag.
Am I heading out after work today?
Am I wearing spectacles or contact lens today?
These were just some of the few questions I could think of offhand.
So guys really shouldn't blame us when we shop all the time.
It is a vicious cycle.
Not enough clothes = Takes longer to choose = Late = People angry = I angry
More clothes = Able to choose quickly = Early = People happy = I happy.
皆大欢喜!