Hello!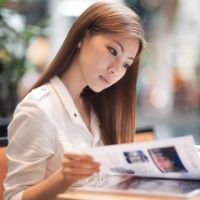 Hihi! I am Serene Heng:) I was born on 22 December 1988, a huge baby who weighed over 9 pounds. I grew up in a humble house, raised by my adorable parents. I have two elder sisters, 4 nieces, 1 nephew, and 1 rabbit. Hahaha はじめまして。 どうぞよろしくお願いします!



Send me your love letters!




2015 Resolutions

1) Learn how to swim
2) Learn to speak the Japanese language
3) Go for dance classes
4) Take part in Oschool Dance Recital
5) Help my P6 students do well for PSLE
6) Decent savings in my bank
7) Run 100km by 2013



Nuffnang




Movies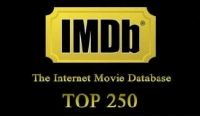 Archives
cINE65 Contest

`°•.¸¸.•°` Thursday, July 18, 2013

`°•.¸¸.•°`

Everyone enjoys watching good films. While defining a good film can be subjective, there is still a certain framework which decides whether or not a film makes the cut. We talk about the originality of the story line, how smooth the cinematography effects and transitions are, the themes covered in the plot, and not forgetting how fluent the actors deliver their lines and present the character's personalities. These are some of the criteria I look at, and there are still many more to cover.


It is not surprising, however, to hear mix reviews from friends after watching a movie. Some define good movies as one that has high budget. Some find blockbusters sci-fi movies more captivating because the producers had invested so much time and effort into creating action-packed scenes. Some enjoy wouldn't care much about the budget of the movie, instead they focus more on the story and dialogues between the actors. Some love the movie simply because their favorite actors took up the lead roles.
Again, this set of criteria is qualitative, not quantitative, hence it is impossible to attribute numbers to the film when it comes to evaluating its quality.
Recently, cINE65 held its second season of film contest. Through the contest, many aspiring film producers were born and recognized for talent in creating wonderful films.
Courtesy of cINE65, I have 5 pairs of movies tickets to give away! Here's how you can win them:
2) Watch the videos on the website.
3) Click "Comment" at the top of this post OR send me an email sereneheng@live.com

4) Tell me which one is your favorite video and why.
Remember to leave your email address and Like
cINE65
on Facebook

Good luck!