Hello!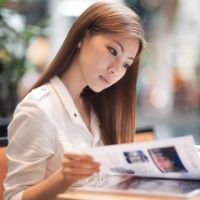 Hihi! I am Serene Heng:) I was born on 22 December 1988, a huge baby who weighed over 9 pounds. I grew up in a humble house, raised by my adorable parents. I have two elder sisters, 4 nieces, 1 nephew, and 1 rabbit. Hahaha はじめまして。 どうぞよろしくお願いします!



Send me your love letters!




2015 Resolutions

1) Learn how to swim
2) Learn to speak the Japanese language
3) Go for dance classes
4) Take part in Oschool Dance Recital
5) Help my P6 students do well for PSLE
6) Decent savings in my bank
7) Run 100km by 2013



Nuffnang




Movies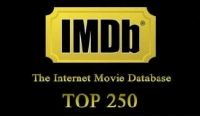 Archives
Guess watch: Rose Gold
`°•.¸¸.•°` Monday, June 24, 2013
`°•.¸¸.•°`
I have never been a fan of gold accessories. First of all, albeit its pure opulence, my yellow skin never seem to be able to complement the royal gold. Secondly, the undying stigma planted deep in my head will always remind me politely that "gold are for the old". When I was younger, I used to be coerced into putting on my ling ling long longs gold accessories during Chinese Lunar New Year or my mother would fire her deadly stares at me. And my ling ling long longs are usually chunky and heavy. As a result, I often looked as if I had been chained down by gold against my small frame. Nobody cared. To the Chinese, or to my Mother at least, wearing gold on CNY portrays a wealthy image of the family. So when I went visiting, all my relatives were donned in gold, the more the merrier.
When I grew older, I would buy accessories made from silver. Unlike the gold, silver released a younger vibe and was easier to match my outfits. On top of that, they are also easy on my pockets. So when the super generous Guess people offered to send me a watch from their latest catalogue, my eyes jumped and scanned through black/white watches immediately. However, black/white watches aren't the colours that they were launching this season. Initially, I was quite sceptical. But after some persuasion, I picked this:
Guess Women Rose Gold-Tone Dazzling Sport Watch U0155L1
From the very first day I wore this watch out, I have received nothing but compliments. I was taken aback. It was really incredible. Rose gold was a great alternative to the mainsteam gold watches. The colour didn't clash with my skin tone, in fact the rose gold colour appear slightly peachy. The leather straps are designed with glitters hidden beneath the synthetic coating, glowing subtly without trying to outshine its sister: The watch face.With diamantes sprinkled all over the watch face and around the circumference, this is definitely an attention seeking watch. The crystal cover proved to be highly resistant to scratches. Apart from these, the watch is also 100 meters drop water resistance. The only down side is that it is so bright and shiny I can't read the clock clearly. Hahaha. But it didn't matter. The main function of this watch served as a perfect accessory to any outfit; casual or glam. I simply love it.
Close up: Check out the leather strap and faceplate


See more watches at GUESS Boutiques and authorised retailers !
313@Somerset, #01-K1 Tel: 6735 3325

Plaza Singapura #01-29 Tel: 6338 2506

:)