Hello!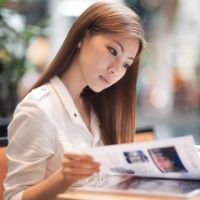 Hihi! I am Serene Heng:) I was born on 22 December 1988, a huge baby who weighed over 9 pounds. I grew up in a humble house, raised by my adorable parents. I have two elder sisters, 4 nieces, 1 nephew, and 1 rabbit. Hahaha はじめまして。 どうぞよろしくお願いします!



Send me your love letters!




2015 Resolutions

1) Learn how to swim
2) Learn to speak the Japanese language
3) Go for dance classes
4) Take part in Oschool Dance Recital
5) Help my P6 students do well for PSLE
6) Decent savings in my bank
7) Run 100km by 2013



Nuffnang




Movies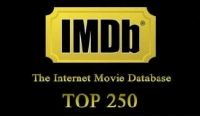 Archives
Reflections

`°•.¸¸.•°` Tuesday, April 23, 2013

`°•.¸¸.•°`

I love my job. Work starts at 10am everyday, so I do not have to wake up that early. Part of job scope involves going shopping and reading magazines. My office is nicely located at Orchard hence it saves traveling time.

Every evening when I head home, I'll need to pass by many retail shops before I can reach the train station. The tricky part is that is hard for me to resist the strong temptation from entering the retail outlets. 90% of the time I'll bring home something new. Clothes are never enough, for sure. But this spree/bad habit/lack of self-restrain got to stop.

I felt even worse when dad told me he took a bus home today instead of hailing a cab because he wanted to save that sum of money.

In contrast, I took cab today. Twice.

But well, I was reimbursed. Economists would thank me for contributing in the growth of our economy. Nonetheless, it shouldn't become a habit.

I think I'm experiencing a major rebound that may be going out of control. I survived 2012 with peanuts in my bank, skipping meals to save money, working after school to earn extra income. Now that I'm finally drawing a decent sum of salary every month, I begin to over exercise my ability to spend in a way to make up for the 'handicap' I suffered last year. Something psychological maybe.

Time now: 1.04am
I'm blogging this through my phone. A sudden revelation: The reason why I blogged such a long post, or why I even blog at all is that I ran out of humans whom I could talk to.

Despite all the blabberings and pretense above, I think I want to buy myself a new wallet.

Such meagre attempt to curb my spending habits is clearly inadequate, and has proven to be effective.

Iron man 3 will be released in a couple of days. I. Can't. Wait.

I deserve more.



Labels: Late night, work