Hello!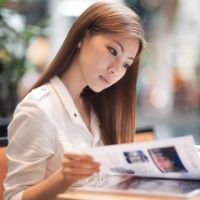 Hihi! I am Serene Heng:) I was born on 22 December 1988, a huge baby who weighed over 9 pounds. I grew up in a humble house, raised by my adorable parents. I have two elder sisters, 4 nieces, 1 nephew, and 1 rabbit. Hahaha はじめまして。 どうぞよろしくお願いします!



Send me your love letters!




2015 Resolutions

1) Learn how to swim
2) Learn to speak the Japanese language
3) Go for dance classes
4) Take part in Oschool Dance Recital
5) Help my P6 students do well for PSLE
6) Decent savings in my bank
7) Run 100km by 2013



Nuffnang




Movies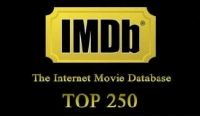 Archives
Dance

`°•.¸¸.•°` Wednesday, February 6, 2013

`°•.¸¸.•°`

今日はダンスのクラスに行ってきました。

I attended Clarice's Street Jazz (Intro) and Gin's Hip Hop (Intro) at Oschool today. I could finally keep up with the pace of the class and memorized the choreography after repeating them for the nth time. It was indeed an ambitious move to go for intermediate classes last week. I was told that I need to learn to use muscles (butt muscles, inner thighs) that I have never used before cause it will change my dancing style completely. Gonna pinned this note in my head.

I still feel that I looked ugly when I dance. There is going to be a lot of work to do before I see improvement and alteration to my style. This is definitely way better than trying to level up Clash of Clans. But I think I will stick with Candy Crush at least for a while. Hahaha.

February. It has been a great year so far. I can swim now (finally), even though it is just a pathetic short distance. I picked up dancing again. I always feel good to groove to music and perform under the spotlight. I am attending Japanese classes, and I try to make it a point to learn a new sentence everyday. Hahaha. I am living it up a little more everyday.

What about you?

My red Converse All Stars high cut size 35 killed my feet. I have only wore it twice but I seriously think that I am not going to wear it again. My toes were hurting so bad that I was desperate to buy a new pair of shoes. Luckily, I stumbled upon a size 36 black North Star with two matt stripes at the sides at BATA and they were perfect. God sent. I bought them and put them on immediately. Hahaha. 貴的不一定好,好的不一定貴。Anybody wants my red Converse?

P.S. My tuition kid mom gave me a new pair of denim shorts just as I was intending to purchase one. Excellent timing! Thank you!