Hello!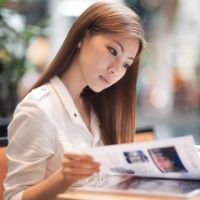 Hihi! I am Serene Heng:) I was born on 22 December 1988, a huge baby who weighed over 9 pounds. I grew up in a humble house, raised by my adorable parents. I have two elder sisters, 4 nieces, 1 nephew, and 1 rabbit. Hahaha はじめまして。 どうぞよろしくお願いします!



Send me your love letters!




2015 Resolutions

1) Learn how to swim
2) Learn to speak the Japanese language
3) Go for dance classes
4) Take part in Oschool Dance Recital
5) Help my P6 students do well for PSLE
6) Decent savings in my bank
7) Run 100km by 2013



Nuffnang




Movies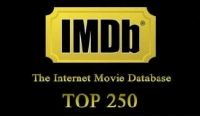 Archives
Namly Garden
`°•.¸¸.•°` Thursday, January 31, 2013
`°•.¸¸.•°`

Last night, I bade the lovely kids goodbye.

Iness and Vinss kuma aren't my first tuition kids, but they are definitely the longest I have taught thus far. Whenever Vinss greets me as Miss Serene, I will reply and address him as Mr Vinss. This title disturbs him a little. Along the way, I was able to tutor Arul, their elder cousin, for a short period of time. He decided that he would call me Mr Serene, and I had to call him Super Arul instead.

I had a lot of fun tutoring the wonderful lot. At times, they can be very talkative and hard to settle down. However, they would always complete their homework on time. Iness is smart, artistic, confident and has a flair in performing drama and dance. She is very tall for her age. As a Pri 2 girl, she is already almost as tall as me. I am sure she will blossom into a fine lady in the future.




The younger brother, Vinss, is a Pri 1 boy. While he can be mischievous sometimes, he is actually a really sweetheart. Once, I bought a pen for him and he named it "Superlizer", pronounced as Super Lie zer. The pen received this name because Vinss lost the cap yet the pen didn't dry up. Hahaha. Inevitably, there were also times when I had to drop my smiley face and put on a stern look. My tone of voice changed and I opened my eyes slightly wider than before. It might have scared him (and many other tuition kids) and it sent them crying. I am sorry that I had to resort to this, but I had to make sure you all have learnt something from me.


The pair also have a younger sister, Eliss. While I have never taught her, I watch this little girl grow into an adorable toddler. When I first met her, she could only use baby language. Now, she could greet me and articulate clearly, "Hello Teacher!"

Their wonderful parents are humble and kind. Not forgetting the grandmother who opened the gates for me far too many times.

Thank you, all of you, coming into my life over the past one year. I actually felt my heart sinking when I stepped out of the house of the last time. I am sorry that I had to leave, but I am glad I met you all.

Until our paths crossed again.



Labels: 2013, Goodbye, Kids, Tuition