Hello!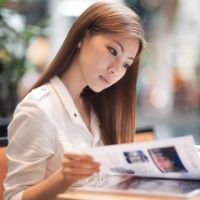 Hihi! I am Serene Heng:) I was born on 22 December 1988, a huge baby who weighed over 9 pounds. I grew up in a humble house, raised by my adorable parents. I have two elder sisters, 4 nieces, 1 nephew, and 1 rabbit. Hahaha はじめまして。 どうぞよろしくお願いします!



Send me your love letters!




2015 Resolutions

1) Learn how to swim
2) Learn to speak the Japanese language
3) Go for dance classes
4) Take part in Oschool Dance Recital
5) Help my P6 students do well for PSLE
6) Decent savings in my bank
7) Run 100km by 2013



Nuffnang




Movies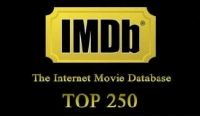 Archives
Santarina
`°•.¸¸.•°` Friday, December 14, 2012
`°•.¸¸.•°`
One of the events I truly enjoy working is to distribute free goodies to the crowd. Yesterday, I had tens of cartons of Sticky candies to give away. I generally picked families with young kids so that I could take photo with the whole family. When the little children received the jar of pretty-looking sweet, they didn't have a lot of expressions on their faces. Instead of displaying artificial and exaggerated surprise looks (like what most of us adults do these days), the little ones thanked me genuinely with their eyes. Sometimes, there weren't an exchange of words. It was the simple glimmer in their eyes which told me that I have lit up their day.
And I thank them for making my day too.
Awesome job.
Today will be the second day of activation. Come find me along the stretch outside H&M and take photos with me. Hehehe!
While I was sitting down and resting together with the other santarinas, I made a casual question and asked their ages. Unsurprisingly, I was the eldest. The girls were mostly in their 19s or 20s. Age is definitely catching up with me.When the day finally ended, my legs were almost gone. I can still feel the aches on my legs today.
Luckily, I bought Cotton On $5 soft bathroom slippers earlier that day. The smooth texture pressed against the sole of the feet kinda ease away the tension built up on my muscles.
Photoshoot with Gavin was great too. Albeit the rain which took us by surprise, it didn't kill my mood to put up a good shoot. Photoshoots got to be like that; Fun, engaging, interactive, creative, non-restrictive. This is the reason why I enjoy outdoor shoots a lot. There are so much things I can do and play with. Instead of being confined within a studio, I very much love to be out.
Here's a shot taken by Gavin! Thank you for the hard work.
Labels: events, girls, photoshhot, work