Hello!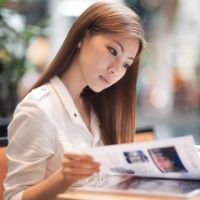 Hihi! I am Serene Heng:) I was born on 22 December 1988, a huge baby who weighed over 9 pounds. I grew up in a humble house, raised by my adorable parents. I have two elder sisters, 4 nieces, 1 nephew, and 1 rabbit. Hahaha はじめまして。 どうぞよろしくお願いします!



Send me your love letters!




2015 Resolutions

1) Learn how to swim
2) Learn to speak the Japanese language
3) Go for dance classes
4) Take part in Oschool Dance Recital
5) Help my P6 students do well for PSLE
6) Decent savings in my bank
7) Run 100km by 2013



Nuffnang




Movies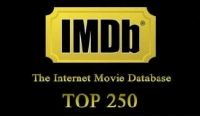 Archives
Friends

`°•.¸¸.•°` Thursday, December 13, 2012

`°•.¸¸.•°`

It's so hard to blog these days.

Too many events happened but procrastination had the better of me.

Looking back, I went to Legoland with Daizeh, Lulu and Xiao Ping.


We queued 45mins for our one and only ride before deciding it's time to go. Hahaha. We spent around 3 hours and left for shopping massage food manicure.
And I finally revamped my room. I have been wanting to do that so many years back. Now that I'm "done" with school, I thought I should reward myself for working hard this year. Despite the peanuts left in my bank account, I decided to use whatever that's left to beautify my dark and red room.
I am not finished with the project yet. But here's some sneaks:
And I received my first birthday present! Big Bro Alvin surprised me with a receipt of pink curtains. I have been eyeing on that when we went to Ikea the other day to shop for my room deco. Little did I know he went back to get it for me! So touched la, big bro! :D:D:D Now my room is complete. Waiting for 22 Dec to come so that I can go pick it up. Heh heh heh.
One thing I love about Ikea is their 100 days exchange or refund policy. I have already exchanged once. Now I'm heading back to do my second exchange.
"It's okay to change your mind."

Hahahah



Big Bro is flying over to Manila for work. He took really good care of me when we both were working at RWS. He guided me during work; shared his ginseng tea when we worked night shift and were heaty; sneaked me to the fnb kitchen to eat the thickest and yummest bird nest I've ever eaten. Hahahha. Thank you big bro. I will always remember you. ;)







Take care!

Now that I have gotten a lot of times which I wrote down last time, I'm updating my desired list again:

1) Hard disk
2) Wall Clock
3) A pretty bag pack: I think I'm getting it from Gmarket. Hahahha:
4) A small floral basket to hold my rubberbands and accessories: I remember seeing it at Plaza Sing.

Photoshoot tomorrow! :)




Labels: Friends, List, Malaysia, Room