Hello!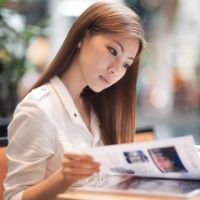 Hihi! I am Serene Heng:) I was born on 22 December 1988, a huge baby who weighed over 9 pounds. I grew up in a humble house, raised by my adorable parents. I have two elder sisters, 4 nieces, 1 nephew, and 1 rabbit. Hahaha はじめまして。 どうぞよろしくお願いします!



Send me your love letters!




2015 Resolutions

1) Learn how to swim
2) Learn to speak the Japanese language
3) Go for dance classes
4) Take part in Oschool Dance Recital
5) Help my P6 students do well for PSLE
6) Decent savings in my bank
7) Run 100km by 2013



Nuffnang




Movies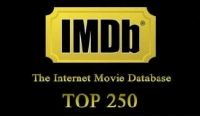 Archives
Black Swan Theory

`°•.¸¸.•°` Wednesday, October 10, 2012

`°•.¸¸.•°`

While I was still studying for my Master's, one of the interesting readings I ever came across was Black Swan Theory, an intriguing book written by Nassim Nichloas Taleb. He is an Lebanese American scholar who wrote about managing uncertainties. This is what Wikipedia says about the book.



Unfortunately, I only own a small chapter of the book. I guess it is about copyright issues. Again. Writing this random post actually make me go and dig out the set of readings I kept in my thick ring file. I enjoyed the readings so much so that I wanted to befriend the author on Facebook! But it was impossible because he didn't have an account. But that's okay, I found his "Fan" page for philosophical discussion and liked it. Do I understand everything he said or have written? No. But I enjoyed reading them anyway. Click here to see.
So, I decided to share snippets of some of my favourite paragraphs he wrote. If the picture isn't loading due to the large file size, (insert Barney Stinson's voice) WAIT FOR IT.
I think I want to reread the chapter once more.
Today I met up with dear Onni. We went for our dental checkup together in the morning. I have been wearing my braces for approximately 1.5 years already. My mid line has shifted slightly to the left because I only extracted one tooth from the top row. So the next visit I shall slice part of my teeth from the right in order to shift my mid line back to the centre again.
We had Nolbool Hangari Galbi at Orchard Central for lunch. The word "Hangari" kind of sounds like hungry when you pronounce it. It kept reminding me of Kang Gary from Running Man too. Apparently Nolbool is quite a famous name in Korea with more than 630 restaurants worldwide, operating for 23 years. Sounded pretty promising but the food fared below expectations. We had the usual 6 side dishes, kimchi and bimbimbap. What was most memorable to me was actually the green tea I had, not the food. I like the fact that they served a kettle of green tea automatically after we placed our orders. Hungrygowhere had more or less the same ratings as me.
Here's the details:
Nolbool Hangari Galbi
《三字经》的第一段说:"人之初,性本善。性相近,习相远。"
In one of the Chinese Classics called the Three Words Chant, The first verse described how all humans shared the same character of kindness at birth. However, as we grow older, we are being exposed to different environments which altered our characters in many ways. I strongly believe in that.
This afternnon, Onni and I walked passed a disabled uncle (side note: disabled and handicapped are two words with different meanings and should not be used interchangeably) who was selling tissue paper. One of his tissue pack fell to the floor and I naturally went up to pick it up for him.
And then Onni patted my back and praised me.
I was quite taken aback.
Such simple gesture has became so uncommon that I actually received compliments for acting out automatically. Really?
While the world appears to be corrupt, my faith in humanity will remain deeply entrenched.