Hello!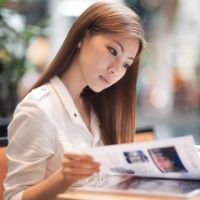 Hihi! I am Serene Heng:) I was born on 22 December 1988, a huge baby who weighed over 9 pounds. I grew up in a humble house, raised by my adorable parents. I have two elder sisters, 4 nieces, 1 nephew, and 1 rabbit. Hahaha はじめまして。 どうぞよろしくお願いします!



Send me your love letters!




2015 Resolutions

1) Learn how to swim
2) Learn to speak the Japanese language
3) Go for dance classes
4) Take part in Oschool Dance Recital
5) Help my P6 students do well for PSLE
6) Decent savings in my bank
7) Run 100km by 2013



Nuffnang




Movies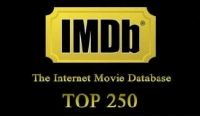 Archives
Effortlessly Chic: My Fashion's Dictum
`°•.¸¸.•°` Monday, September 17, 2012
`°•.¸¸.•°`
Fashion follows a cyclical trend. For many people (including myself), we do not own cards with no credit limit. Extravagant splurging on clothes and accessories burns more than just holes in our pockets. The aftermath left me feeling anguish and frustrated when that particular piece that I intended to wear for the day decided to camouflage and bury itself within heaps of clothes. As the cliché and infamous saying goes, "Fashion trends die down, but style stays forever." I am who I am. Our choice of fashion, however, communicates our style explicitly without uttering a single word. So, it is good to know that I do not need to spend a bomb on all the clothes in the world in order to look good.
Here I have, some little tips that I bear in mind when I want to look pretty.
#1: Hats
Asians have relatively shorter limbs as compared to the Westerners. On bad hair days, I would wear hats to hide that flat hair and horrible parting. Hats also have an amazing power to make me look taller and it completes my over look.
#2: Shades and chains
UV rays kills our skins. On sunny days, I would wear shades to protect my eyes. Shades can also double up as hairband when I am indoor. Or, I would fold up the shades and hang it on the middle of my shirt as an accessory. Being a topical country, Singapore's weather is constantly hot and humid so a lot of girls like to wear tank tops.When my tank is plain and simple, I would pair it with a matching colour chain to create more dimensions and design to my look.


#3: Killer Heels
I own more than 10 pairs of heels, and majority of them are 5 inches tall. When I am happy, I buy heels. When I am sad, I also buy heels. All girls need to have at least one pair of gorgeous heels. Not only do heels add inches to my height, it brings out the confidence inside me. Falling head over heels (pun intended), either leaves you helplessly in love with Stilettos or you would hate them to the core. That thin piece of rod determines your fate leaving an impression as you strike down that walkway or end up falling clumsily. It takes conscious effort to practise walking in them. But once you triumph over the initial difficulties in balancing, what's left behind you are envious stares and amazement by both men and ladies.






#4: Little Red* Dress
While everyone needs that essential Little Black Dress in their closet, you need another colour to stand out from the Blacks. For me, red complements my pale yellowish Asian skin and brown hair. Skalter skirt design hides and softens my wide hip. To show my figure a little more, I pair a thin white belt to accentuate my waist line. I always go for thin belts as they make my body look longer. Bulky and big belts do not suit small girls like me.





#5: Sexy ≠ Reveal more
Sexiness should emerge from within. Showing more meat might increase your sex appeal, but you also risk looking trashy and trying too hard. Sexy is a word that is hardly use on me. I am all for beautiful Emma Watson's words, "The less you reveal the more people can wonder." Dress prim and properly. You don't even need to worry about closet malfunction.



Sharing with you my short 5 fashion tips and lest you risk becoming a fashion disaster!
Have a good day, fashionistas.