Hello!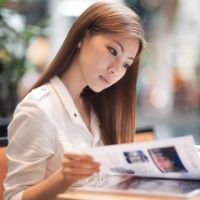 Hihi! I am Serene Heng:) I was born on 22 December 1988, a huge baby who weighed over 9 pounds. I grew up in a humble house, raised by my adorable parents. I have two elder sisters, 4 nieces, 1 nephew, and 1 rabbit. Hahaha はじめまして。 どうぞよろしくお願いします!



Send me your love letters!




2015 Resolutions

1) Learn how to swim
2) Learn to speak the Japanese language
3) Go for dance classes
4) Take part in Oschool Dance Recital
5) Help my P6 students do well for PSLE
6) Decent savings in my bank
7) Run 100km by 2013



Nuffnang




Movies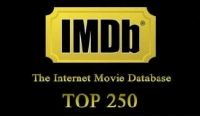 Archives
Beauty products review
`°•.¸¸.•°` Friday, July 20, 2012
`°•.¸¸.•°`

Today I bought Biore UV Perfect Milk SPF 50 and Vaseline SPF 24 Triple Lightening Lotion. With the thinning of ozone layer, stronger UV rays are penetrating through the Earth and killing our skins. I don't remember having such harsh sunlight or high temperature in Singapore in the past. When I did a simple comparison of skin tone with my other female classmates, goodness I looked like I came from Africa. I hadn't had a proper skin protection regime and never liked the idea of applying sunblock because it always make my body feel sticky. Unfortunately, with the weather going crazy, I need to do something or I would just blend into the dark one day.

I used to apply Neutrogena Ultra Sheer Body Mist SPF 45 when I had outdoor photoshoot. While the product had been advertised as a weightless and clean feel, I never quite felt that way. My body was sticky and had that sticky glow with it. But it was still much better than Nivea's range of sunblock. I remembered I bought the blue range before, used it once and chucked it away forever. It was too thick.

It would as if sunblock need to be sticky in order to work. Sceptical, I applied Biore UV Perfect Milk on my face, mentally prepared that I would have to endure with a sticky face for the afternoon. ALAS! It was totally the opposite. I had a pleasant surprise. I felt like I was applying baby powder on my face instead of sunblock. My face doesn't feel a tinge of stickiness nor greasy at all. AT ALL. Like I haven't applied anything. My face could absorb the sunblock so easily. It cost $16+ from NTUC. Rather expensive for a 40ml bottle, but it has successfully been promoted to my own hall of frame now. Incredible.

Next was the new product from Vaseline. It has 3 types, but I went for triple lightening because I want to be fairer badly. Now this wasn't as amazing as Biore UV Perfect Milk. I could feel the stickiness slightly, but it was still acceptable. The lotion looked thick, but leave behind a nice fragrance to it.

Out of 10 for extreme stickiness, Nivea blue sunblock owns the rest with 10/10. Neutrogena Ultra Sheer SPF 45 - 9/10. Vaseline Triple Whitening Lotion SPF 24 - 3/10. Biore UV Perfect Milk SPF 50 - 0/10.

Yes, 0/10. Zero stickiness.

This is not a paid advertisement. But I just had to share!

I shall try other Biore products next time.