Hello!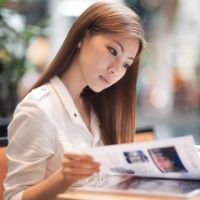 Hihi! I am Serene Heng:) I was born on 22 December 1988, a huge baby who weighed over 9 pounds. I grew up in a humble house, raised by my adorable parents. I have two elder sisters, 4 nieces, 1 nephew, and 1 rabbit. Hahaha はじめまして。 どうぞよろしくお願いします!



Send me your love letters!




2015 Resolutions

1) Learn how to swim
2) Learn to speak the Japanese language
3) Go for dance classes
4) Take part in Oschool Dance Recital
5) Help my P6 students do well for PSLE
6) Decent savings in my bank
7) Run 100km by 2013



Nuffnang




Movies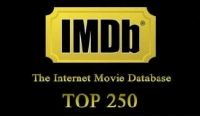 Archives
Sunday
`°•.¸¸.•°` Sunday, June 24, 2012
`°•.¸¸.•°`
Today is Sunday and sadly, I am down with flu. But the virus didn't compromise my appetite at all. In fact, I think I ate more and of course, drank more.
I woke up rather early in the morning and decided to watch a movie. I picked "A Beautiful Mind", a story about John Nash, a mathematics genius and a Nobel prize winner, who has schizophrenia. Unlike most of the movies that I have watched, this film isn't out to entertain or to please mediocre minds of ours. I felt it was more like a documentary of a man excelling in a profession he enjoyed yet eventually was consumed by it. But with the help of his loving and dedicated wife, Professor Nash ignored his imaginary friends and went on to develop the Game Theory.
An Extraordinary and a beautiful mind indeed.
A toast to love, devotion, and will power.
Side track. I helped my parents to dye their hair this evening. It has been the nth time since I first dyed Mom's hair. Dad has permed, curly hair while Mom has straight short hair. I asked him why did he want to perm his hair and he replied that permed hair make him look more handsome. Well, I need to respect his choice in trend, although clearly that style originated in probably the 70s or the 80s. And I have to say Mom's doing pretty well with his acquired taste as well. I told Mom to keep her hair long. For the past 24 years of my life, she always had short boy cut hair. Although this hair style doesn't discount her
femininity nor our love for her
, I thought she would look great with long hair too. I think my words tempted her heart a little. Maybe I can consider taking a part time job in the neighbourhood salon and help old uncles an aunties with their hairdo.
Now, back to my 3000-word assignment.
P.S. My parents washed off the hair dye and love the results. Mom just showed her appreciation by planting a kiss on my cheek. You are welcome, Mom. *A pat on my shoulder*.