Hello!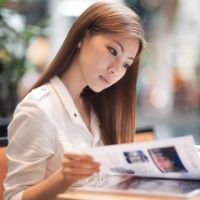 Hihi! I am Serene Heng:) I was born on 22 December 1988, a huge baby who weighed over 9 pounds. I grew up in a humble house, raised by my adorable parents. I have two elder sisters, 4 nieces, 1 nephew, and 1 rabbit. Hahaha はじめまして。 どうぞよろしくお願いします!



Send me your love letters!




2015 Resolutions

1) Learn how to swim
2) Learn to speak the Japanese language
3) Go for dance classes
4) Take part in Oschool Dance Recital
5) Help my P6 students do well for PSLE
6) Decent savings in my bank
7) Run 100km by 2013



Nuffnang




Movies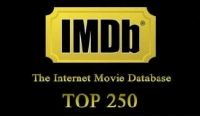 Archives
Lao Ban Tauheuy

`°•.¸¸.•°` Monday, June 11, 2012

`°•.¸¸.•°`

After making a purposeful yet futile trip down to Old Airport Road the other day just to buy Lao Ban taohuey, I finally tried it last night.

My verdict.

It was soooooooooooooooooooooooooooooooooooooooooooooooooooooooooooooooooooooooooo

mediocre.



Seriously, I felt like I was eating soybean flavored agar-agar, rather than eating tauhuey whose texture resembled that of agar-agar. There is a difference. Daddy used to prepare long gan with almond jelly for my family. I thought his version way surpass Lao Ban's creations.

Moreover, my stomach was rejecting laoban taohuey the entire night I couldn't get to sleep. ;(

So I guess that sums it all; My very first and last serving of Lao Ban.

I don't know why everyone else enjoys Lao Ban and hyped about it so much. But I think I shall stick back to my taohuey from my neighbourhood market. Cheap, good and authentic. Even Selegie tauhuey or Mr Bean's tauhuey taste so much better than Lao Ban. If I want to eat agar-agar, I would just go to any fruit stall and buy the real agar-agar.

In case you want to testify it yourself, here's the address.




Lao Ban Soya Bean

Address: 51 Old Airport Road,
#01-127 Old Airport Road Food Centre, Singapore




Take note that they open from 5.30pm onwards and is close on Monday. Or else be like me and waste a trip down.




Yesterday I spent my afternoon at Paragon's Starbucks, trying to do my assignments. Failed. While I found some power outlets for my laptop, the crowd that comes in is too massive. I can work in noisy environment, even when That CD Shop and iStudio were fighting fiercely in a who-can-play-the-loudest-music competition. But the stream of people got me pretty distracted. I still prefer Starbucks at level 1 Vivo City. Quiet, plays jazz music and not too cold like the one at Harbourfront Centre. Hahaha.

Ending with a cute picture of Miss Brown I took this morning. She's such a beau. =)

*Please help me click on the advertisement on top! Thank you.*