Hello!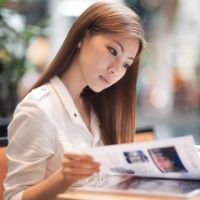 Hihi! I am Serene Heng:) I was born on 22 December 1988, a huge baby who weighed over 9 pounds. I grew up in a humble house, raised by my adorable parents. I have two elder sisters, 4 nieces, 1 nephew, and 1 rabbit. Hahaha はじめまして。 どうぞよろしくお願いします!



Send me your love letters!




2015 Resolutions

1) Learn how to swim
2) Learn to speak the Japanese language
3) Go for dance classes
4) Take part in Oschool Dance Recital
5) Help my P6 students do well for PSLE
6) Decent savings in my bank
7) Run 100km by 2013



Nuffnang




Movies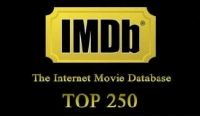 Archives
Bored

`°•.¸¸.•°` Friday, June 1, 2012

`°•.¸¸.•°`

I am bored to an unbelievable extent.

While I enjoy having alone time all by myself, but tonight's the night that I needed companion. Unfortunately, all my girlfriends already have events scheduled for the night.

I met momo, fishy and yessica earlier on this evening for 2 hours of ktv. Momo sang Norah Jones' Don't Know Why and I thought it was pretty classic. Sharing it here... I also realised that I can sing Stepfanie Sun's songs not too bad too. Hahaha.




After that, all of them had to leave. Me, I hate to go home so early. I started wandering about AMK hub aimlessly until I decided that there are really nothing that I need to buy. So I slowly walked home alone, enjoying the moonlight shining above me.

I had Sour Sally for dinner today. Something light. I was aiming to shed off some weight if possible.

Recently, a good friend of mine gave me two GUESS watches. I wore the black one to school today and my classmate thought it was Cartier. Hahaha. It was a pleasant remark and we laughed it off. I had to add that I was wearing a pair $5 red heels and Big C is too far off for me.



Now I am back home, blogging. Probably you can imagine how bored I really am. So bored that I had to "talk" to myself.

Yesterday, I went to Style Men Summer Party 2012 held at Fort Canning Park. The sparkling champagne was pretty good. Hahaha. Weather was a killer though.




A very good Friday night to you.