Hello!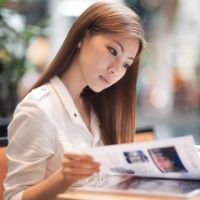 Hihi! I am Serene Heng:) I was born on 22 December 1988, a huge baby who weighed over 9 pounds. I grew up in a humble house, raised by my adorable parents. I have two elder sisters, 4 nieces, 1 nephew, and 1 rabbit. Hahaha はじめまして。 どうぞよろしくお願いします!



Send me your love letters!




2015 Resolutions

1) Learn how to swim
2) Learn to speak the Japanese language
3) Go for dance classes
4) Take part in Oschool Dance Recital
5) Help my P6 students do well for PSLE
6) Decent savings in my bank
7) Run 100km by 2013



Nuffnang




Movies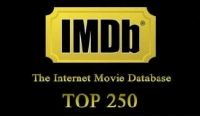 Archives
BUSY

`°•.¸¸.•°` Thursday, March 15, 2012

`°•.¸¸.•°`

Hello darlings!

Miss Heng has been so busy recently. I have been juggling my time between studies, work, families and friends, and making sure the cycle is in equilibrium. I can't afford to let any "balls" slip off my hands or my life will be in chaos. To my pleasant surprise, I am still handling them quite well.

Right now, my top priority goes to my academic course. Forking out so much money to fund the course, I want to squeeze out as much benefits and knowledge as possible from the modules. Likewise, I make sure I put in effort and hard work to achieve satisfactory grades. Fortunately, I haven't let myself down. To share a couple of good news, I scored 19/20 for one of my 1800 words individual report (this is impossibly high) and 13.5/15 for my accounting test. I was overwhelmed with joy!



My family has been very supportive of me. When I told my parents about my results, I could see their faces light up. Nothing beats having your parents being proud of you. I love you papa mama! And Mr boyfriend has been really thoughtful and understanding during this period of time. As my schedule becomes really tight, we tend to meet less frequently. Hence, I cherish the time every time I see him, be it just an hour of lunch date. When he knew that I had a long day after school and work (tuition/photo shoot), he would offer to fetch me home so that I have more time to rest. Thank you baobe!


Sleeping early has become a reward. It is no longer a daily routine to go to bed fore 12am. A couple of times, I owl-ed through the entire night just to make sure my report is solid enough for submission. After that, I washed up and prepared myself for school at 9am. My day didn't end at 12pm. I was scheduled for tuition at 7pm. And the cycle continued.

Sure enough, I lost plenty of weight.When I weighed myself yesterday, I was 41kg. HAHAHA. So girls, if you want to lose weight, forget about dieting or putting braces. Sign yourself up for MBA. It works.

But at the end of the day, I feel more accomplished. While I sleep lesser and have more things to do, I feel that I am fully utilising my time and not wasting a single second. I never regret setting my foot on this path.

The road is still long but I can almost see the destination already. Persevere people!

Photo credits to Mike aka Candleghost.