Hello!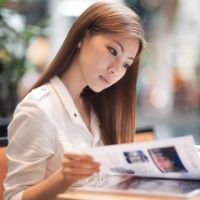 Hihi! I am Serene Heng:) I was born on 22 December 1988, a huge baby who weighed over 9 pounds. I grew up in a humble house, raised by my adorable parents. I have two elder sisters, 4 nieces, 1 nephew, and 1 rabbit. Hahaha はじめまして。 どうぞよろしくお願いします!



Send me your love letters!




2015 Resolutions

1) Learn how to swim
2) Learn to speak the Japanese language
3) Go for dance classes
4) Take part in Oschool Dance Recital
5) Help my P6 students do well for PSLE
6) Decent savings in my bank
7) Run 100km by 2013



Nuffnang




Movies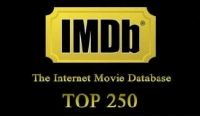 Archives
The boy

`°•.¸¸.•°` Friday, March 23, 2012

`°•.¸¸.•°`

Have you ever realised that the people or person whom you flare up most frequently at, are actually the ones who envelop you with their utmost love? You can snapped at them, shout, throw tantrum and do all sorts of funny things to hurt them. But they would never stop loving you.

There are exactly 3 victims in my life: My dad, my mom, and the boyfriend.

My parents are awesome people. The funniest, most down to earth and accommodating couple I have ever seen. Once in a while, I do see sparks go off between them. But I will hear them laughing within the next few minutes. It is incredible.

What appears to be more amazing is how a person who is totally unrelated to you, can commit his life into making yours a good one. That is my boyfriend.

Sometimes I think I am a really good catch. Pretty face, quite smart and has a commendable character. Hence I deserve someone who stands on par with me. But on most days, I feel I am just any other normal girl with nothing really special about me. Pretty? I looked pretty with make up and all girls with make-up looked pretty these days. Smart? The whole street are filled with intellectuals with papers and qualifications that make mine look like a kindergarten graduation certificate. Good character? Most girls are generally kind-hearted since the day they were born.

Beside being an average Jane, I have no money. Every month I struggle to pay off my school fees, insurance and phone bills that on some days I survive with coins. I am short, shorter than most Asian girls. My body shape aren't really alluring -.- Nothing like Megan Fox or Angelina Jolie's.

So why do you love me, Malcolm Teo?

Writing this post put tears in my eyes.

You, on the other hand, are much wealthier than me. But you continue to work hard anyway to earn your own income.You would pay for my meals, plant notes into my wallet and fetch me across Singapore even if you were tired. You have excellent communication skills that would make you a perfect sales person. You always amuse me when we entered a random shop, you could pick up a random product and begin "selling" to me. Bombing me with the goods of the product which you made up on the spot. I always wonder if you secretly worked part time in those shops.

You are 1 year older than me, that makes you 25 this year. But you never act like a quarter century old adult, especially at home. The way you sleep, the way you played with Brownie, the way you sang songs and went out of tune all the time which set both of us laughing. The way you hug your little toe and land on the bed when you hit it against the bed frame, the way you look at yourself like an idol when styling your hair, and so much more. Sometimes when I am alone by myself and I recall those silly things that you did, I can't help but to laugh sheepishly to myself.

Did I mention how much I enjoy those moments you play guitar and the keyboard, although most of the time you would only play your signature piece of "Right Here Waiting"? I love how you could piece random notes together and make them sound so pleasant to the ears. It was beautiful.

Most importantly, you made me think for myself. Your words can be so intriguing that it set my mind thinking about what you said. You changed me into a better person, eliminating my weaknesses and built on my strengths. I can be really crazy in one minute and totally loving the next moment. But you embraced that. When I get too emotional and start sobbing non-stop, your body warm and touch can calm me down magically. The only man in this world who had made me cry the most is you. I have lost count of the number of occasions I exploded at you. But you forgive me every single time.

There are so many so many good points that I can write a book about you. At times I feel like I can't match you because you are too good. I writing this post because I know I wouldn't be able to be the perfect girlfriend with the best character, but I will try. Because you deserve the best, and I want to be your best.

I love you, Malcolm Teo.