Hello!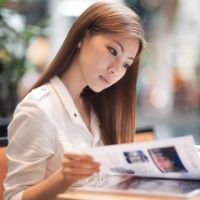 Hihi! I am Serene Heng:) I was born on 22 December 1988, a huge baby who weighed over 9 pounds. I grew up in a humble house, raised by my adorable parents. I have two elder sisters, 4 nieces, 1 nephew, and 1 rabbit. Hahaha はじめまして。 どうぞよろしくお願いします!



Send me your love letters!




2015 Resolutions

1) Learn how to swim
2) Learn to speak the Japanese language
3) Go for dance classes
4) Take part in Oschool Dance Recital
5) Help my P6 students do well for PSLE
6) Decent savings in my bank
7) Run 100km by 2013



Nuffnang




Movies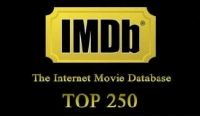 Archives
211212

`°•.¸¸.•°` Monday, March 26, 2012

`°•.¸¸.•°`

According to the Mayans (in MacDonald, 2007), the world will end on the 21st December 2012.

Reference list
MacDonald, G. J. (2007, March). Does Maya calendar predict 2012 apocalypse? USA Today. Retrieved March 26, 2012, from http://www.usatoday.com/tech/science/2007-03-27-maya-2012_n.htm.



This is what happens why you use too much APA referencing in your school work. You continue to use APA when blogging. I can't indent the second line because Blogger doesn't allow me to.

That aside, if their predictions are true, you have less than 9 month till the arrival of the doom's day. And sadly, it is 1 day before my birthday. In other words, I might not be able to blow my 24 candles at once this year. =( What if doom's day really come true? What will you take with you when you are running for your life? I made a mental note for myself:

1) Bring baby rabbit. HIGHEST PRIORITY.
2) Wear covered shoes. Not heels because I need to run.

Money and everything else are worthless already.

So drop all your worries today and live like there's no tomorrow!

Which is why I shall not do my marketing report tonight and head straight to bed! YAY!

Seems legit.

Okay I got slightly depressed and decided to hug my parents before crashing.

Goodnight.

One less day on Earth. 0_0