Hello!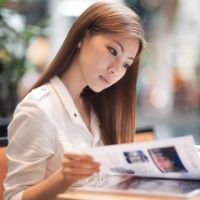 Hihi! I am Serene Heng:) I was born on 22 December 1988, a huge baby who weighed over 9 pounds. I grew up in a humble house, raised by my adorable parents. I have two elder sisters, 4 nieces, 1 nephew, and 1 rabbit. Hahaha はじめまして。 どうぞよろしくお願いします!



Send me your love letters!




2015 Resolutions

1) Learn how to swim
2) Learn to speak the Japanese language
3) Go for dance classes
4) Take part in Oschool Dance Recital
5) Help my P6 students do well for PSLE
6) Decent savings in my bank
7) Run 100km by 2013



Nuffnang




Movies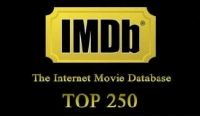 Archives
Kids

`°•.¸¸.•°` Saturday, February 25, 2012

`°•.¸¸.•°`

No matter how old we grow, remember to keep the child in you alive.


6 year old Iness's impression of me and herself
I started giving tuition classes in December again so that I would be able to generate a minimal sum of revenue at the end of each month. As you know, my school fees itself can murder me without leaving any traces. I can't afford to study full-time with zero income every month. While I have sufficient to substantiate the fees, I am very unwilling to cash out my savings in the bank. After all, it was my 2011 resolution to save up that sum of money. I don't want to see my bubble burst. So, I am trying at my best to earn as much every month to pay off the fees by instalment. At the same time, I also want to make sure I do not jeopardize my studies for money.


Vinss and his Mr Rabbit
I am currently teaching a Primary 1 girl and her Kindergarten 2 brother. They have a mix heritage of half Indian and half Chinese. Living in one of the private units in Six Avenue, they enjoy the company of their little sister and a full-time housewife mother.
Mr Rabbit
To me, they are not just my tuition kids. I see them as another pair of niece and nephew that I have. Sometimes, their innocence really awe me and warm my heart. Once, I gave them some stickers and allowed them to choose one. I thought for sure they would pick the biggest and most colourful piece. But I was utterly wrong. Amongst the vast designs of car stickers, the little boy went for a simple directional arrow sticker which was a lot smaller and less ordinary. It makes me reflect upon myself on whether or not I have been blinded by pragmatism that my sight has always been set on the more prominent and outstanding goods in life that I failed to appreciate the goodness of simplicity. Maybe I did.
Be thankful for everything that you have, both the goods and the bad, and life would be a lot more fulfilling.
Please help me click on the advertisement above! Thank you.