Hello!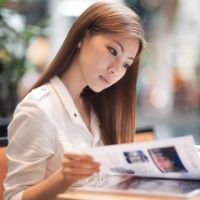 Hihi! I am Serene Heng:) I was born on 22 December 1988, a huge baby who weighed over 9 pounds. I grew up in a humble house, raised by my adorable parents. I have two elder sisters, 4 nieces, 1 nephew, and 1 rabbit. Hahaha はじめまして。 どうぞよろしくお願いします!



Send me your love letters!




2015 Resolutions

1) Learn how to swim
2) Learn to speak the Japanese language
3) Go for dance classes
4) Take part in Oschool Dance Recital
5) Help my P6 students do well for PSLE
6) Decent savings in my bank
7) Run 100km by 2013



Nuffnang




Movies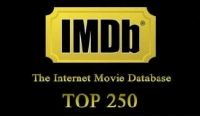 Archives
2 months
`°•.¸¸.•°` Thursday, February 23, 2012
`°•.¸¸.•°`
Jesus Christ comic strip
I am a buddhist, but this strip warm my heart a little. So I thought I would just share it here.

In a week's time, we shall bid goodbye to two months worth of time in 2012. So, what have you achieved so far?





While I haven't been the most successful person (yet) in terms of the multiple roles I hold, I can safely proclaim that I am a "sharper" person now. There is a saying in Chinese, "玉不琢, 不成器。人不学 ,不知道。" It literally means that you need to polish a jade in order to make it shine. And if one does not learn, he or she will never know.




Going to school for my MBA course in PSB academy has changed my perspectives and my lifestyle to a large extent. When I was still attending classes in NUS, my objective was to clear all my modules and graduate with a Degree at the end of three years. After working for a year in RWS and eventually going back to studying again, I realised I have totally wasted my time in the university. Surely, I have enjoyed my Communication and New Media course, but how much have I benefited from it?




I have been so obsessed with the outcome of my education. I was too focused at the finishing line that I failed to appreciate the journey of my run. What should have been more important to me would be the process of learning, not the end. I heard people saying this over and over again. But I haven't truly grasp the meaning of it until now. You need to experience it personally in order to apprehend the essence of the wise words that old people always say. Now I know why academic authors like to quote the "elders" in their articles. Because really, elder people know so much more than us. But we are just too block-headed to be grateful to them. Most of the time, we just dismiss them casually or acknowledge them plainly by nodding our heads, PRETENDING THAT WE UNDERSTOOD. Didn't you?




I signed myself up for the MBA course because I want to learn knowledge and skills that would be beneficial to me when I stepped into the corporate world in the future. Of course, having a Master Degree does make my resume look better. But what I am more interested in, is how the course will make me a better person.




So, before I end this entry and start working on my projects and assignments, remember to take some time to appreciate small little things around you everyday. Take care people.

P.S Did I mention I only have $1.33 left in my bank now thanks to my school fees? But so what? Just be happy!

Please help me click on the advertisement at the top! Thank you.