Hello!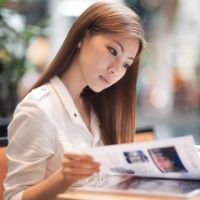 Hihi! I am Serene Heng:) I was born on 22 December 1988, a huge baby who weighed over 9 pounds. I grew up in a humble house, raised by my adorable parents. I have two elder sisters, 4 nieces, 1 nephew, and 1 rabbit. Hahaha はじめまして。 どうぞよろしくお願いします!



Send me your love letters!




2015 Resolutions

1) Learn how to swim
2) Learn to speak the Japanese language
3) Go for dance classes
4) Take part in Oschool Dance Recital
5) Help my P6 students do well for PSLE
6) Decent savings in my bank
7) Run 100km by 2013



Nuffnang




Movies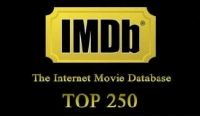 Archives
Today, I fired a man
`°•.¸¸.•°` Monday, January 9, 2012
`°•.¸¸.•°`
We were told to form a group of 3-4 members in one of my MBA module called Organizational Behavior and Design. I already have 3 members in my group, myself a Singaporean, a 36-year-old Indonesian multiple petroleum stations owner, and an India Indian with a degree in Engineering. What a diversified group and culture! It was a debate group hence I needed people who were outspoken and confident of themselves. And then, another India Indian came along and requested to join us. Sure, since the limit was 4. It was better to have more group members so that the workload could be shared more equally among everyone.
10 minutes after I have confirmed my 4th member, my lecturer changed his mind of the nth time and told us to cut our team to 3 members instead. My Indonesia team member looked at me and said, " You are the leader, you can decide."
Of course, I already knew who I had to let go, but how should I put it across to him? He had barely joined and now I had to ask him to leave my group. I had to consider the psychological factors that might affect him if I hadn't been tactful enough.



I thought through it for a while, fixed my sentences and walked to him.








I placed the members list in front of his table and opened my mouth.

"I will be joining XXX group instead. You can stay."

Who did you think told me that line, the Indonesia, the Indian Engineer or the 4th Indian?

Or did I say that to my members?

Feel free to comment, I would love to hear your views.

*Please help me to click on the advertisement on top!*