Hello!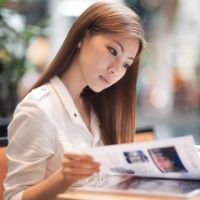 Hihi! I am Serene Heng:) I was born on 22 December 1988, a huge baby who weighed over 9 pounds. I grew up in a humble house, raised by my adorable parents. I have two elder sisters, 4 nieces, 1 nephew, and 1 rabbit. Hahaha はじめまして。 どうぞよろしくお願いします!



Send me your love letters!




2015 Resolutions

1) Learn how to swim
2) Learn to speak the Japanese language
3) Go for dance classes
4) Take part in Oschool Dance Recital
5) Help my P6 students do well for PSLE
6) Decent savings in my bank
7) Run 100km by 2013



Nuffnang




Movies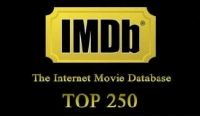 Archives
Today, I Fired a Man (Part2)
`°•.¸¸.•°` Wednesday, January 11, 2012
`°•.¸¸.•°`
Photo's taken from Onni's Camera.
Her birthday on 10 Jan 2012, Robertson Square.




(Onni in Korean means sister, 언니)
Click
Here
to see and listen to the pronunciation.
In my previous
entry
, I posted a question and left it dangling like a cliffhanger. I was put in a difficult spot, having the authority to eliminate the perceived weakest link in my group. It was definitely an awkward and uneasy moment for me when I had to tell a guy whom I had barely met that he had to go. But it wasn't a difficult decision. At that second my lecturer announced his verdict (which he had amended numerous times), I already knew what I had to do.
I composed myself, gave a careful thought about what was the most appropriate way to cut him off without leaving any scars and blood behind, and then plucked up my courage and walked to him.
"I will be joining XXX group instead. You can stay."
That was what the 4th Indian guy said to me before I could open my mouth. In the dramatic world of Channel 8 TV serials, you would expect the female lead to sacrifice oneself in order not to cost any hurt unto other people around her. You would, maybe, have expected me to say that to all my members. But in the realistic society, that is one event that is highly unlikely to take place. In Maslow's Hierarchy of Needs, one will seek to satisfy his of her bottom level basic needs first before looking further to satisfy other higher level needs. In my context, I was concerned about whether or not my safety will be jeopardized should I leave the group that I formed. Here, I define "safety" as being freed from the dangers of attaining a failing grade. I have to keep my head afloat in order to lead my team on.

I was startled when I heard him saying that to me. Of course, he had make my life easier since I didn't have to witched old witch anymore. I was grateful for his kindness, and willingness to join another group, although he was good friend with my 3rd team member.

Was it a selfish thinking when I brought up the point about "safety"? I don't think so. As a leader, I set my objectives straight and followed it: I want the best for the team. I remembered my ex-VP from RWS marketing said this before, "Shape up or ship out." Time waits for no man. The rate of change seems to be growing exponentially in today's technological age. In order to be seen as an asset, we need to constantly upgrade ourselves to remain competitive and be worth high net value.

If not for the wavering instructions, I would love to have the 4th guy in my team. I might be too quick to judge his capabilities, based on that few minutes conversation we held. I am sure for the next few modules for the year, I would certainly have a chance to work with him.

*Please help me click on the advertisement on top! Thank you*