Hello!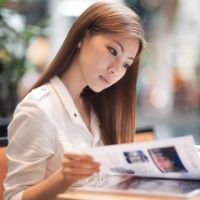 Hihi! I am Serene Heng:) I was born on 22 December 1988, a huge baby who weighed over 9 pounds. I grew up in a humble house, raised by my adorable parents. I have two elder sisters, 4 nieces, 1 nephew, and 1 rabbit. Hahaha はじめまして。 どうぞよろしくお願いします!



Send me your love letters!




2015 Resolutions

1) Learn how to swim
2) Learn to speak the Japanese language
3) Go for dance classes
4) Take part in Oschool Dance Recital
5) Help my P6 students do well for PSLE
6) Decent savings in my bank
7) Run 100km by 2013



Nuffnang




Movies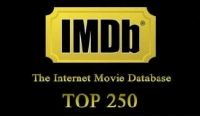 Archives
Suay

`°•.¸¸.•°` Sunday, January 15, 2012

`°•.¸¸.•°`

Unfortunately, 2012 hasn't been too kind to me. One of my new year resolutions were to fix the dams in my eyes and reduce the frequency of floods streaming down my face. Who knows, I teared 4 times yesterday. FOUR freaking times within a 5-hour period. I have even broken my own record for the highest volume and worst tsunami ever in my entire 23 years of living. Gosh.





Yesterday, I trapped my own finger when I was closing M's car door from the outside. I pulled out my finger on reflex and use the other hand to wrapped around the injured finger. I didn't cry at the time. I was looking for M, who was ignorant to my fatal accident and was happily tearing his car park coupon in the car. I couldn't open the door because my other hand was busy trying to "cure" my finger. My hands were paralyzed. After what seemed to be a century later, the boy finally realized I was missing from the car and came out to look for me. When a child fell, he or she wouldn't cry until she realized someone was looking at her. Just like a child, my faulty dams gave way the moment our sights connected.



We went for a movie produced by Jack Neo called "We Not Naughty". He always dedicate an extremely large portion of his movies for product display. I wouldn't blame him though. Making a movie is indeed costly, and advertisers provide grants that are useful for him. Apart from that, he likes to include the theme on kinships on his movies as well. Be it mother and son pair or mother and daughter pair. Homo sapiens are emotional mammals. Our feelings are intricate. When I saw the mother and daughter pair hugging and crying together, tsunami #2 strikes again. The boyfriend was very delighted to count and remind me the number of times that I have teared.
Today, I met my parents for dinner and I strategically picked a seat with a great view to the television without having tornado blowing at my hair all the time. My parents offered and suggested me to sit on a particular side because they thought it was the best seat for me. While we were enjoying our meal, I heard the sound of glass bottle smashing against the floor and breaking into small little pieces. I thought Stone Cold Steve Austin was coming out from somewhere. But no, I realised a man from the table next to ours had dropped his bottle accidentally. The corpse of the bottle was all over the floor. Within the next second, I felt a prickly pain on my lower leg. I looked down and found the killer weapon lying on the floor. Blood was oozing out from my leg.
SUAY LAH!
But I am relieved that my parents were fine. If I didn't take that seat, either of my parents would have been the person being cut by flying glass. Albeit just a small cut, I wouldn't want them to be hurt in any ways.
How? Does anyone has a solution to help me change my luck around?
Song of the day: Built to Last
By Melee