Hello!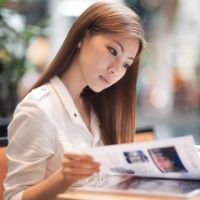 Hihi! I am Serene Heng:) I was born on 22 December 1988, a huge baby who weighed over 9 pounds. I grew up in a humble house, raised by my adorable parents. I have two elder sisters, 4 nieces, 1 nephew, and 1 rabbit. Hahaha はじめまして。 どうぞよろしくお願いします!



Send me your love letters!




2015 Resolutions

1) Learn how to swim
2) Learn to speak the Japanese language
3) Go for dance classes
4) Take part in Oschool Dance Recital
5) Help my P6 students do well for PSLE
6) Decent savings in my bank
7) Run 100km by 2013



Nuffnang




Movies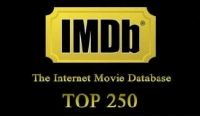 Archives
My Paper - 《我报》

`°•.¸¸.•°` Wednesday, January 4, 2012

`°•.¸¸.•°`

I read another article on 《我报》 and the author was talking about how modern days human beings are addicted to digitalizing their lives. He gave an example about how he took so many pictures during his holiday trip that he lost the opportunity to enjoy mother nature and just living the moment by capturing everything with his eyes. Technology has helped us to live more comfortably than before, but has it also ruin us?





iPhone users are everywhere. Aplenty at best, and abundant at worst. There are so many of US using iPhones that is it not hard to imagine Apple securing the number one position for the largest volume of sale of mobile devices in Singapore. Today, my lecturer described one of his students being at the brink of death when that student had carelessly left her iPhone at home and had to be disconnected for a day. Does this sound rather familiar?




In the past, mobile phones are built to satisfy consumers' need for connectivity. However, this need has evolved largely over the decades. We no longer want to buy a phone just because "it is easier for my mom to find me." We want a phone that for companionship, to help us pass time when we are bored or alone. AKA entertainment. We want a mobile device that allows us to check and reply our emails. We want a phone that takes incredible pictures. Or should I say, we "need" our mobile devices to have the aforementioned functions.




These functions used to be value added services in the past where companies promote them as an unique selling point. However, time has changed. The importance of these functions have advanced to a level comparable to one of the basic necessities we look for when we buy a new phone. Some may even argue that it is a downgrade, not advancement per se. It is no wonder many companies follow suit and alter the designs and functions of their "new" phone to create a competitive differential product which very much resemble an iPhone. That long rectangular case, touch screen, minimal buttons and many more. In the future, the mobile phones produced from all the companies would looked the same. The only difference is probably the logo etched.




I am really starting to enjoy reading My Paper. The articles drive me to reflect and explore areas that I have never touch on before.




Another plus point is that the Horoscope section always gives me positive and motivational sentences to boost my energy. Their "predictions" are never pessimistic. Well, not at least for the past two days.


Recently I have been thinking a lot. It felt as if I have an enormous amount of energy waiting and dying to be released from within. It is good I think, to keep my brain running. I guess my brain is churning and working out twice or maybe even thrice as hard now to make up for the time I have lost. The factory has been dysfunctional for a year already. It is about time to sky-rocket.