Hello!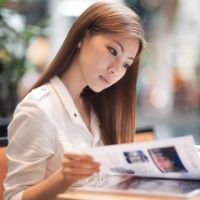 Hihi! I am Serene Heng:) I was born on 22 December 1988, a huge baby who weighed over 9 pounds. I grew up in a humble house, raised by my adorable parents. I have two elder sisters, 4 nieces, 1 nephew, and 1 rabbit. Hahaha はじめまして。 どうぞよろしくお願いします!



Send me your love letters!




2015 Resolutions

1) Learn how to swim
2) Learn to speak the Japanese language
3) Go for dance classes
4) Take part in Oschool Dance Recital
5) Help my P6 students do well for PSLE
6) Decent savings in my bank
7) Run 100km by 2013



Nuffnang




Movies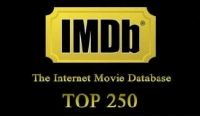 Archives
The Hair Inn Salon

`°•.¸¸.•°` Sunday, January 8, 2012

`°•.¸¸.•°`

Pardon my no make-up face! *The trick to posting a naked face is adding highlights and increasing the brightness of the picture. Your flaws will be gone within a second.* Pictures below are edited using Picasa 3.



Today, I wanted to dye and cut my hair at Jean Yip but they quoted me $129! Madness! So I decided to try out The Hair Inn Salon at AMK Hub instead, although it was my first time there. The salon is located far back of Basement 2, hidden at the corner. For my length which is slightly over my shoulder, it is considered as "Long" category. Hence, cutting and dyeing cost $79. I was being served by quite a pretty lady named Adeline. She asked me the kind of colour that I would like to have and proceed to prepare the dye for me. Meanwhile, I was being served a cup of tea and some magazines to read.







We chatted while she carefully applied the dye onto my hair. Every time when I dye my hair in a salon, I am always afraid that the dye will "eat" up my scalp, causing pain throughout the entire session. Luckily, this time it didn't!
While waiting for the time to pass, she came back with a price chart for treatment. She explained the price differences and allowed me to choose without hard selling! I hate it when people try to push their most expensive products to me. I picked the O2 Spa treatment which cost $40.

I flipped through the hairstyle magazine and told her that I want to keep my hair long. She listened and told me that she would only be trimming the centre-back of my hair to give it more volume. Then she verbally taught me how I should segment my hair while I do my curling at home.


I love the final output! My hair smells so nice and is much smoother. I am pretty sure I will be going back again! =D

Overall, I spent $122 there. $79 for cut and dye, $40 for treatment and $3 surcharge for new year period. The surcharge is valid until end of the month.



Hair Inn Signature Pte Ltd

53 Ang Mo Kio Ave 3

#B2-13 AMK HUB

Tel: 6853 4609 / 6853 0823




hairinn2001@yahoo.com.sg


Please help me click on the advertisement at the top of the page! Thank you!