Hello!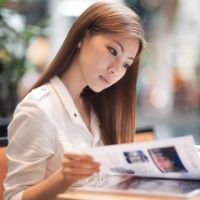 Hihi! I am Serene Heng:) I was born on 22 December 1988, a huge baby who weighed over 9 pounds. I grew up in a humble house, raised by my adorable parents. I have two elder sisters, 4 nieces, 1 nephew, and 1 rabbit. Hahaha はじめまして。 どうぞよろしくお願いします!



Send me your love letters!




2015 Resolutions

1) Learn how to swim
2) Learn to speak the Japanese language
3) Go for dance classes
4) Take part in Oschool Dance Recital
5) Help my P6 students do well for PSLE
6) Decent savings in my bank
7) Run 100km by 2013



Nuffnang




Movies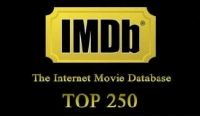 Archives
GONG XI FA CAI
`°•.¸¸.•°` Thursday, January 26, 2012
`°•.¸¸.•°`
Happy New Year, all my babies!
Since the start of the year until today, my days had well been below average. Days before 23 January, I was already trying hard to contain and treat the virus trapped inside my body. It was difficult, because they won't go away unless they meet the world with a big bang. So, despite my best effort, my throat is now enjoying the company of green phlegm. My body is set to wake me up every morning by involuntary coughing. What to do~



That aside, I was still very excited and eager when Chinese New Year arrived. Last year, my shift work in Resorts World Casino didn't allow me to do any visiting at all. So for the first time in my life, I missed the chance to gather with my relatives and to collect ang baos from them. Darn. Which pretty much explains why I looked forward to this year's CNY. =p


For this year's reunion dinner, I invited Michelle Onni to join me and my family. From her account, she told me that Koreans celebrate CNY as well, but quite differently as Singaporeans. In her country, for three days, the men would eat, drink and chat in a room while the women had the full responsibilities to prepare gourmet for the family. Luckily I have an awesome dad as a cook. Onni couldn't stop complementing on dad's excellent cullinary skills.

While it might seem a little kiasu, I was forced with little option but to do my school work on the very first day of CNY. At the stroke of 12 midnight, I wished my adorable parents happy CNY, gave them hugs and kisses, prayed to my ancestors and had to return to my room to continue working on my assignments. Mid-term breaks are usually like that. They give you "breaks" not to enjoy, but to let you decide the weigh the opportunity cost for enjoying yourself and sacrificing your academic grades. How cunning was that.


Of course, I wouldn't want my grades to slip. I could never balance between family, social and work equally. So, my choice (since young) had always been family, work over social. I am sorry friends! Fortunately, I have understanding family who knows and values my priorities. Nonetheless, I made sure I collected as many ang baos as possible this year before launching full fletch for school.

The thing is, I wouldn't have been so tight about the money if my school fees didn't have to cost me thirty thousand dollars. Instead worrying about not being able to earn enough each month to pay off the installments, I could have be so care-free. I quote the famous Uncle Ben's wise words to Peter Parker in Spider Man,

"With power comes great responsibility".





What to do? *shrugs*

*Photo credits to the great photographers, Davin Tan, Hong Sean, Teacher Brian and David*