Hello!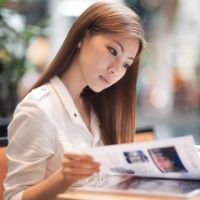 Hihi! I am Serene Heng:) I was born on 22 December 1988, a huge baby who weighed over 9 pounds. I grew up in a humble house, raised by my adorable parents. I have two elder sisters, 4 nieces, 1 nephew, and 1 rabbit. Hahaha はじめまして。 どうぞよろしくお願いします!



Send me your love letters!




2015 Resolutions

1) Learn how to swim
2) Learn to speak the Japanese language
3) Go for dance classes
4) Take part in Oschool Dance Recital
5) Help my P6 students do well for PSLE
6) Decent savings in my bank
7) Run 100km by 2013



Nuffnang




Movies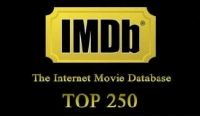 Archives
First Day of School
`°•.¸¸.•°` Tuesday, January 3, 2012
`°•.¸¸.•°`

It was horrible. I reached school at 850am and went straight to the administration office for directions. The orientation was supposed to start at 9am. Coordinator #1 gave me the classroom number and I waited patiently outside the room. But I felt something was wrong when the classroom door was locked and there were only two people (me included) waiting outside. I went down to look for Coordinator #2, and again I was told to wait a while more outside the same room. A couple more of my classmates started to loiter around. 20 minutes have passed. Finally Coordinator #3 came to pick up the lost souls and led us to another building. Again we waited for another 5 minute for Coordinator #3 to clarify the actual classroom. By then when I arrived at my destination, it was 930am.

Poor communication?

Well, the happy part came in when first classmate whom I spoke to told me that she thought I was a Korean. MUAHAHHAHAH *暗爽*

I went to meet my Korean sister Michelle Onni after school and told her about my mistaken nationality. She rolled her eyes at me.

Hmmm....

Today I read an article on My Paper. It was about 6 blind people touching different parts of an elephant and describing it. One touched the legs and said they felt like tree trunks. One touched the nose and commented that it resembled the body of a snake. Another touched the tail and it felt like a rope etc. Everyone described the same elephant but their comments were conflicting. Each stood strongly behind their views that the others description were faulty. Were they?

Every one is entitled to their own view. They may differ from your own, but that do not mean that they are incorrect. Accept opinions and views with an open mind. Probably you will be able to see the bigger picture better.