Hello!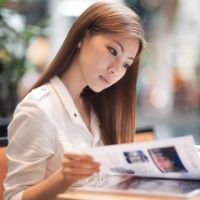 Hihi! I am Serene Heng:) I was born on 22 December 1988, a huge baby who weighed over 9 pounds. I grew up in a humble house, raised by my adorable parents. I have two elder sisters, 4 nieces, 1 nephew, and 1 rabbit. Hahaha はじめまして。 どうぞよろしくお願いします!



Send me your love letters!




2015 Resolutions

1) Learn how to swim
2) Learn to speak the Japanese language
3) Go for dance classes
4) Take part in Oschool Dance Recital
5) Help my P6 students do well for PSLE
6) Decent savings in my bank
7) Run 100km by 2013



Nuffnang




Movies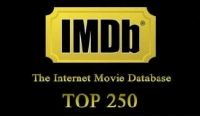 Archives
PA3
`°•.¸¸.•°` Monday, October 24, 2011
`°•.¸¸.•°`
Oh I love how my old friend HP laptop keyboard give me this immediate feedback to my fingertips. The slightly resistive yet smooth, sexy transition when I press down the buttons. So much better than Mac keyboard. However, it takes time to familiarise myself with the different functions and outlook of a Windows laptop again. I have already gotten used to a Macbook so much that I was slightly disturbed when I realised the apple short keys don't work on my HP laptop anymore. Fortunately, most amateurs like me waste probably a few minutes just to pick up the momentum again.
I caught Paranormal Activity 3 last night and IT WAS BORING. This time round, the effect didn't kick in as badly as before. If you have already watched PA1 and PA2 before, PA3 totally kills it. Caramel ice cream with chocolate syrup tastes really awesome, but too much of it makes me feel like gagging. That's exactly how the movie did. A seasoned horror movie fan would anticipate a scare moment exactly on the dot. You knew something gonna popped up in your face. In PA3, a lot of old scare tactics have been imported from its predecessors: (Spoilers)
Camera being planted everywhere by the husband.
(Somehow, it is always the man who is interested in camcording- spells stereotype. And it is always the man who get killed in the end. But I have to applaude the creativity of person who came up with the idea of an oscilating camera view using a fan. That was ingenious!
Girl standing beside your bed staring at you for hours
Being dragged away
Someone or everyone being killed
Pots and Pans dropping everywhere in the kitchen
These movies remind me very much of another movie. Do you remember Incideous?



Pictures credit to Damien Boo, a photographer who has recently been conferred the title as "The Official 4th Leg for Mahjong" against me, Mr Boyfriend and Candleghost. Hahaha. I almost almost did a 十三幺. But I was short of two tiles and one of them was already dead floating outside in the pool. Just like the body found at Bedok Reservoir today. Sigh. People are running out of places to die and to dispose of the remains. I managed to piece up a 小三元 though. :D

More chances for me to make it big again on the Mahjong table tonight! Huat ah!