Hello!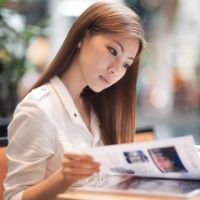 Hihi! I am Serene Heng:) I was born on 22 December 1988, a huge baby who weighed over 9 pounds. I grew up in a humble house, raised by my adorable parents. I have two elder sisters, 4 nieces, 1 nephew, and 1 rabbit. Hahaha はじめまして。 どうぞよろしくお願いします!



Send me your love letters!




2015 Resolutions

1) Learn how to swim
2) Learn to speak the Japanese language
3) Go for dance classes
4) Take part in Oschool Dance Recital
5) Help my P6 students do well for PSLE
6) Decent savings in my bank
7) Run 100km by 2013



Nuffnang




Movies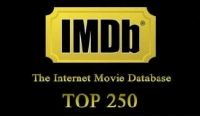 Archives
Mom and Dad

`°•.¸¸.•°` Tuesday, October 25, 2011

`°•.¸¸.•°`

I love Mama Heng a lot and I know she adores me just as much. But I never quite truly understand how emotionally connected we are until today.

Today is 25 October, 2011. And today, she tripped and fell while crossing the bridge near our house on her way home. This was the second time she fell at the same bridge. I HATE YOU BRIDGE. It was raining and Papa Heng was walking in front of her, each carrying their own umbrella. In a split second, Papa Heng heard his wife gave a painful cry from behind and rushed to help her. The fall was so great Mama Heng's umbrella broke.

Just about around the same time, my house phone and mobile phone rang continuously, one call after another. I was lazing around on my bed with baby rabbit, taking a short afternoon. SMS came in, BBM came in. The boyfriend and Candleghost had been trying to get in touch with me to confirm a last minute evening shoot. We even arranged for another mahjong session after the shoot.

Finally, I woke up and and went to warm up the soup Papa Heng cooked for me this morning. Suddenly, I heard the gate unlocking and conversations going on at the main door which I couldn't quite make out from the kitchen. I saw Papa Heng first and he said, "Mama fell."

Then I saw a second figure coming through the door. Taking her time, she slowly stepped into the house. She gave me a pout, one that resembled those of a baby when she was unhappy and yearning for love. Beyond that, I saw pain in her eyes.

I helped her to the kitchen, sat her down and hugged her gently as Papa Heng went to prepare a bowl of water and some cotton wools to clean up the wounds.

"Is it painful?" I asked, trying to locate the cuts on the petite frame of hers. My heart was aching badly. There were a total of 3 wounds. One big open patch on the left knee, one small peel on the feet and one slight abrasion on the right. Fresh blood was still dripping down from the left knee.

"Just a little bit," Mama Heng said and pretended to groan softly in pain, just like how she always did when my little niece and nephew accidentally bumped into her.

Papa Heng and I knelt down side by side in front Mama Heng like she was a queen. She is our queen. I began to pull out small balls of cotton wool and soaked them into the bowl of water. Papa Heng took out one and gently tapped on the most opened wound.

"Is it painful?" asked Papa Heng, but Mama Heng didn't utter a word. Using her chin, she gave him a non-verbal approval and urged him to continue.

Papa Heng drained the second ball, a third, a fourth and many more. Kneeling so close beside him, I couldn't help but to notice his whites growing out of his head above his ears. Papa Heng has aged too. His features were filled with sorrow as guilt washed down his face. Wanting to shield themselves from the rain, Papa Heng led Mama heng to cross the bridge to a sheltered walkway instead of making their way home openly under the rain. Little did he expect to cause his wife so much pain.

I looked up and saw Mama Heng weeping silently. When I saw tears flowing down from the corner of her eyes, I broke down too. The pain was eating her up. I cancelled my appointments for the night. I couldn't let Mama Heng leave my sight.

Papa Heng and I continued to clean the wounds and he apologised profusely to her. He was not to be blamed. He had good intentions. We cleaned the wound once with clean water and second time with Detol. By then, the lady had stopped tearing.

Papa Heng wasted no time. After sending her to the bathroom to wash up, he went to private clinic near our block and bought a new tube of anti-septic cream. When he returned, he even bought Mama Heng's favourite waffle to cheer her up a little. How sweet was that.

I assisted "Docter Heng" in applying the cream onto the wounds again. This time round, our moods were slightly cheerier. The three of us talked and joked in the kitchen like three old friends.

I opened the top cabinet and retrieved a DIY hair dye and placed it on the table.

"Let me help you dye your hair, Papa."

He smiled.

I love you Papa Heng, Mama Heng.