Hello!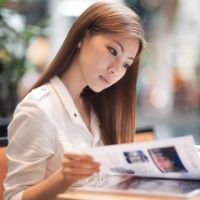 Hihi! I am Serene Heng:) I was born on 22 December 1988, a huge baby who weighed over 9 pounds. I grew up in a humble house, raised by my adorable parents. I have two elder sisters, 4 nieces, 1 nephew, and 1 rabbit. Hahaha はじめまして。 どうぞよろしくお願いします!



Send me your love letters!




2015 Resolutions

1) Learn how to swim
2) Learn to speak the Japanese language
3) Go for dance classes
4) Take part in Oschool Dance Recital
5) Help my P6 students do well for PSLE
6) Decent savings in my bank
7) Run 100km by 2013



Nuffnang




Movies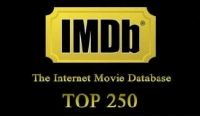 Archives
4th trip to USS

`°•.¸¸.•°` Friday, October 14, 2011

`°•.¸¸.•°`

AHHH!

I just came back from the dental clinic. It's has been 5 months since day 1 that I had the metal braces glued to my teeth. Right now, my teeth are still in a pretty hideous state, which greatly explain why you seldom see me smiling widely in my photos. In fact, you will won't smiling pictures of me for photoshoots. A lot of the photographers told me I look better not smiling. Hahaha.

Mike, my long-time old photographer, brought me to Universal Studio Singapore for a shoot. It was my 4th time there already! First was with my ex RWS colleagues during our orientation period. Second was with Mr Malcolm. The third time I went with my VIP guests while on duty. Never got bored of USS. Hahaha. And the pictures taken were stunning! I purposely went to buy a new pair of shoes to match my outfit. Got them from Giovanna at $29.90! Cheap and good!


Before heading out~

Got to smack thick layers of sunblock in case the UV rays decided to eat me up. I totally regretted not doing so when I had a morning shoot at Marina Barrage. The heat was crazy! I looked 3 shades darker now. Haisss.


Say goodbye to my baby rabbit and the bears on my bed before leaving. I do that every time before I step out of the house. Hahaha. It's like a custom, an act of courtesy on my part. It's the same like how you always say goodbyes to your dogs before leaving the house right. Don't judge me. Haha.


Thank you my Michelle On ne for helping me to get the USS tickets! Love this sister of mine. Koreans are so effortlessly gorgeous. Loves.

All changed for the shoot!
Photos below credits to Mike S, Candleghost!
Check out the cool antique camera below. It is still working perfectly fine.

We spent almost an entire day there. Taking the rides, watching performance, eating, drinking and shooting. It didn't feel like I was working at all!

More to come!