Hello!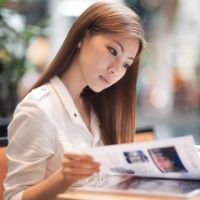 Hihi! I am Serene Heng:) I was born on 22 December 1988, a huge baby who weighed over 9 pounds. I grew up in a humble house, raised by my adorable parents. I have two elder sisters, 4 nieces, 1 nephew, and 1 rabbit. Hahaha はじめまして。 どうぞよろしくお願いします!



Send me your love letters!




2015 Resolutions

1) Learn how to swim
2) Learn to speak the Japanese language
3) Go for dance classes
4) Take part in Oschool Dance Recital
5) Help my P6 students do well for PSLE
6) Decent savings in my bank
7) Run 100km by 2013



Nuffnang




Movies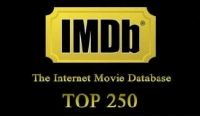 Archives
Decisions

`°•.¸¸.•°` Friday, April 22, 2011

`°•.¸¸.•°`

Life is so unpredictable. That is why I have never wanted to plan much ahead for my future, laying out the steps and actions that I will have to take in order to achieve goals in my life. Things change within a split second and you might just end up wasting your time for planing too much. Ironically, I like things to be organized. I like it when I know exactly what is happening the next moment and that I got it all under control. I like to be in control, not controlled.

I took whatever opportunities that came my way, even when the sky appeared gloomy over my head. I kept my spirits up, secretly wishing and praying that my road will take a turn back onto the right track. I have never know what I really wanted in life, not even now. I tried to make the best out of everything, because I know all these little experiences I have been through over time will make me into a better person one day.

I have always envy people who had the courage to take a road that is largely different from the mainstream people. Like dropping out of school or declining a handsome offer in order to pursue one's dream. These are the people whom I truly respect and look up to.

I am a pretty lucky person. I am not an incredibly intelligent person but have always managed to get what I want, somehow. Much thanks to the good merits accumulated by my ancestors, my auspicious surname, and incredible genes from my parents that I can now reap the efforts contributed by them. In times of need, I will meet people who will lend a helping hand to pull me out of a swamp. In other days, I will still meet people who literally paved a golden road for me. What more can I ask?

Now that I am given the resources I need, I must make good use out of it and grow. Life is short, let's not waste it.

Today, life has just begun.