Hello!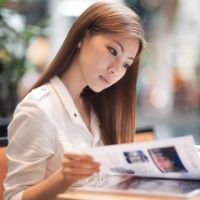 Hihi! I am Serene Heng:) I was born on 22 December 1988, a huge baby who weighed over 9 pounds. I grew up in a humble house, raised by my adorable parents. I have two elder sisters, 4 nieces, 1 nephew, and 1 rabbit. Hahaha はじめまして。 どうぞよろしくお願いします!



Send me your love letters!




2015 Resolutions

1) Learn how to swim
2) Learn to speak the Japanese language
3) Go for dance classes
4) Take part in Oschool Dance Recital
5) Help my P6 students do well for PSLE
6) Decent savings in my bank
7) Run 100km by 2013



Nuffnang




Movies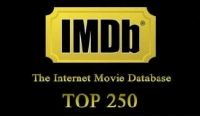 Archives
2 OFF DAYS

`°•.¸¸.•°` Thursday, April 7, 2011

`°•.¸¸.•°`

HIHI.

6th April 2011
My colleagues and I went on a day trip to JB! HOHOHO. I am happy that I am in a cluster with fabulous colleagues. :) We met at Kranji MRT in the morning and took bus 170 into Malaysia. One thing to share is that I realize the exchange rate offered from SGD to RM is slightly better in Singapore than in Malaysia. So the next time before you go in, get your currency changed locally first before entering.

All pictures were taken from Patricia's facebook album. Credits to her and her Iphone. :)



Top clockwise: Patricia dai zeh, Aunty Tricia, me and Pamela Pomelo.
Pomelo and Aunty Tricia went to the hair saloon while me and dai zeh shopped around Holiday Plaza. Afterwhich, we went for manicure and pedicure! There were too many nail parlours to choose from so we randomly picked one at the corner called The Nail Studio. Classic manicure and pedicure cost RM58. I did classic manicure plus nail art plus 3D design and it totalled up to RM66. Cheap!
Daizeh and me
Pom~
Pom and my nails! Hers are in red, mine in pink .
With daizeh's french.
Aunty Tricia had to return back to Singapore earlier so Pom, Daizeh and I went back to Citysquare to continue shopping.
Yummy roibo drinks: Yam milk tea, Green apple and kiwi, watermelon and honey. Guess which one is mine?
LOMO
7th April 2011
Back post, before the day we went to JB, daizeh and I went to Jessie's house! Initially we wanted to go for sauna, but the security management office didn't allow us to do so because Jessie didn't bring the photo ID. Our moods were spoiled so we went back to her house for face mask instead. HAHAHA.
Jessie, daizeh and me. 1 human and 2 ghosts.
Loves~~ :)
If only everyday is an off day.