Hello!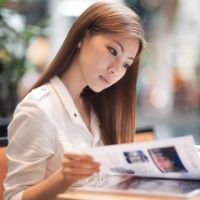 Hihi! I am Serene Heng:) I was born on 22 December 1988, a huge baby who weighed over 9 pounds. I grew up in a humble house, raised by my adorable parents. I have two elder sisters, 4 nieces, 1 nephew, and 1 rabbit. Hahaha はじめまして。 どうぞよろしくお願いします!



Send me your love letters!




2015 Resolutions

1) Learn how to swim
2) Learn to speak the Japanese language
3) Go for dance classes
4) Take part in Oschool Dance Recital
5) Help my P6 students do well for PSLE
6) Decent savings in my bank
7) Run 100km by 2013



Nuffnang




Movies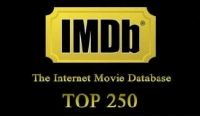 Archives
Gathering

`°•.¸¸.•°` Monday, February 14, 2011

`°•.¸¸.•°`

Like I said before, I had to work during the week of CNY. So I practically spent my entire day with my colleagues and guests in the casino. There was no time for visiting (an excuse) and I was already dead tired by the end of my shift. But out of respect, I turned up for M's family gathering to show face, as well as to collect ang baos. Hahaha.



Mr M and I.
(J, K and L went on a date so couldn't join us. HAHAHA. Did you get it?)
With Shamine :)
On day x, Samuel (M's cousin) called us out to 放孔明灯! We wrote our wishes on the very-hard-to-be-burnt orange surface and lit it up, ready to be released to the sky.

M and Sam with our orange lantern
Unfortunately, the lantern didn't fly as high as I hope it would be. Our starting point was probably wrong with many trees surrounding the area. Plus, we should have taken into account the direction of wind that was blowing from. As you can imagine, our lantern flew a metres ( I would say around 10metres?) and got stuck helplessly in between the trees.
FOL.
Eventually, the "solid fuel" that created the lift exhausted itself and the lantern slowly descended from above. -.- We were left with a large piece of orange paper that will never be delivered to anyone.
So we thought of many ways to send our wishes up again. Like trying to re-light the "solid fuel", buy zippo, burn it, throw away and write a new one. Hahaha. We decided the best and convenient way was to burn it. Who knew what material the orange paper was made of that was so hard to be burnt!. In the end, we threw the lantern into a incense burning bin and started the bonfire with tissue paper.
Traditions are always the best. And hopefully dear gods above received our mail.