Hello!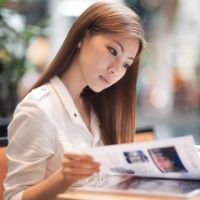 Hihi! I am Serene Heng:) I was born on 22 December 1988, a huge baby who weighed over 9 pounds. I grew up in a humble house, raised by my adorable parents. I have two elder sisters, 4 nieces, 1 nephew, and 1 rabbit. Hahaha はじめまして。 どうぞよろしくお願いします!



Send me your love letters!




2015 Resolutions

1) Learn how to swim
2) Learn to speak the Japanese language
3) Go for dance classes
4) Take part in Oschool Dance Recital
5) Help my P6 students do well for PSLE
6) Decent savings in my bank
7) Run 100km by 2013



Nuffnang




Movies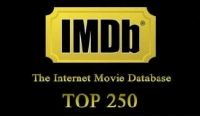 Archives
2010
`°•.¸¸.•°` Wednesday, January 26, 2011
`°•.¸¸.•°`
Please help me click on the advertisement banner on the right!
A short summary of what I have done in 2010. Not in chronological orders.
I "stayed" over at Fishy's hostel for a day when baobeteo had to come and bring me home in the middle of the night because of my gastric pain. It was a very productive day and I secured my A because of your room, Fishy. And now the fish is swimming in the cold waters of Shanghai.

I won tickets for a good family day out. We spent the whole day together taking the Singapore Flyer and watching the Songs of the Sea whose fireworks were so loud, they drove my little niece crying. Hahaha.







I graduated from NUS after 3 years with a Bachelor of Arts with Merit. I have come a long way, working out to pay for my school fees and juggling family and school work altogether. I am glad that I managed to work it out after all.


I cut my hair short on my birthday. Generously sponsored by the fattest best friend.


I went overseas with my dai zeh Pat Low. My first trip with a peer. =)


Took a Time Zone poster advertisement with Baobeteo. Our faces are still plastered all over Cineleisure's Time Zone. Hahahaha.


Went to USS!


Landed myself a job in RWS casino, serving the VIPs.


Met the most incredible crazy people there too. HAHAHHAHA


Took part in Chic Mag contest held in Supperclub.


Received a Mac Book Pro as a birthday gift from Baobeteo. Hehehehe.


Watched the most horrifying movie ever. The Haunted House Project.




I hope I can be more diligent in updating my blog regularly. Hahahaha.