Hello!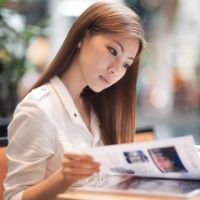 Hihi! I am Serene Heng:) I was born on 22 December 1988, a huge baby who weighed over 9 pounds. I grew up in a humble house, raised by my adorable parents. I have two elder sisters, 4 nieces, 1 nephew, and 1 rabbit. Hahaha はじめまして。 どうぞよろしくお願いします!



Send me your love letters!




2015 Resolutions

1) Learn how to swim
2) Learn to speak the Japanese language
3) Go for dance classes
4) Take part in Oschool Dance Recital
5) Help my P6 students do well for PSLE
6) Decent savings in my bank
7) Run 100km by 2013



Nuffnang




Movies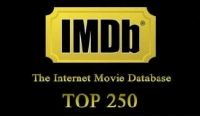 Archives
Trampoline
`°•.¸¸.•°` Thursday, December 16, 2010
`°•.¸¸.•°`
Picture by Lululove




Life is like a trampoline; you got to dive so deep below ground zero before you could spring right up, so much further and higher than where you began.

I enjoy watching Gossip Girl. Obviously their wardrobes and hair are always dazzling it make me hate my own clothes at home. They never wear the same dress or carry the same bag twice. Maybe for a while, you might lose yourself to become the person whom you are not, one that is defiant, gutsy and taking everything down with style. Maybe we just want to become Serena Van Der Woodsen or Queen B or even Little J for that one day, to live life above average, to be somebody who is pretty, rich, hourglass figure and smart. How nice would it be right?

But apart from the wicked schemes they cast on each other, sleeping with everyone in the show, living a crazy life with no rules, putting themselves under the limelight and shadowing all other "averages" behind them. Falling in love and then breaking up. Then patch up again. Then break up again. Then patch up again... I love how the story constantly revolves around the same theme: Love.

Love from your friends. Love from your best friends. Love from your family.

No matter how deep they might fall, being framed, being charged with lawsuits, dropped out of school, lost billions of dollars etc, their loved ones will always be standing behind them, pulling them out of the turmoil and nurse them back to life, again.

You are Queen B in your own ways.

Spoiler for GG4: Seeing Chuck and Blair kiss again makes me go awwwwwwwwwwww. Finally. I waited damn long for that scene.

Sigh... I was down with very bad cough and flu over the past few days. It got so bad the medicine from the last visit to the doctor didn't help. I went to see another one and he gave me 2 days MC straight when I didn't ask for it. But the bad thing is, I think I am becoming a cough mixture addict. You know those dark brown/black bottled cough mixtures you get from clinics? The mixture is unbelievably yummy and puts my body into a drowsy state. I love how it makes me sleep from dawn to dusk to dawn to dusk again. Hahaha. I don't know if I can sleep well again without its help though. Anyways, it is my last night shift at work before I start my "december partying". I pray that the people controlling the air-condition temperature at level 10 crockfords premier would love me a little and bring up the temperature tonight. At least for tonight.

Say you love me.