Hello!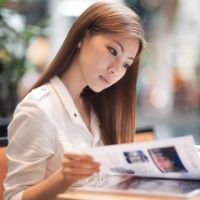 Hihi! I am Serene Heng:) I was born on 22 December 1988, a huge baby who weighed over 9 pounds. I grew up in a humble house, raised by my adorable parents. I have two elder sisters, 4 nieces, 1 nephew, and 1 rabbit. Hahaha はじめまして。 どうぞよろしくお願いします!



Send me your love letters!




2015 Resolutions

1) Learn how to swim
2) Learn to speak the Japanese language
3) Go for dance classes
4) Take part in Oschool Dance Recital
5) Help my P6 students do well for PSLE
6) Decent savings in my bank
7) Run 100km by 2013



Nuffnang




Movies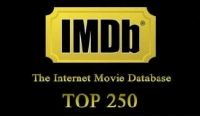 Archives
RWS

`°•.¸¸.•°` Saturday, August 7, 2010

`°•.¸¸.•°`

HELLO ALL MY LOVELIES ! =D

*Please help me click on the advertisement on the right side bar. Thank you!*

Today is a Saturday and I have officially worked 5 days already in Resorts World Sentosa. Hahaha. Well actually, it is 5 well-planned days of orientation programme for us. I will only get to work hands-on from this coming Wednesday onwards. So exciting!
Over the past 5 days, we went through a lot of notes, lectures, team-building games, site inspection etc. Just yesterday, we were being lead into the Universal Studio Singapore to familiar ourselves with the rides and attractions inside. We went to try out the rides, took part in street performance (that's just me only. hahaha), and ate yum yums food! How cool is that!




Got picked out from the crowd to do a Street Performance. LOL. We were told to do a stage 1 hand roll and stage 2 free style. I think I was so hungry that I went crazy enough to go forward. Hahaha it was fun nonethless!

Pictures koped from Terence Tan. =D




I strongly encourage all of you to go to USS at least once. It's a wonderful place catered for the entire family. Although the main attraction Battelstar Galactica aka blue and red roller-coaster is not opened yet, the other rides and performances are sufficient to blow your mind away. Oooo I love Shrek 4D show inside Far Far Away zone! The Revenge of the Mummy is also a MUST MUST MUST ride to take. I screamed at the top of my lungs and felt my heart was ouside my body when the ride ended! Hahaha. Go on a weekday. It is cheaper and the queues are shorter.




(

USS website link

)

Price for an adult ticket is $66 on a weekday and $72 on a weekend.












If you haven't already know, I am working as a VIP Guest Service Ambassador(GSA) inside the RWS Casino. So if you are a VIP cardholder, I shall see you inside the 2nd level of the Casino. Hohoho. But I doubt any VIPs will read my blog la. -.-

After these 5 days of training, I have concluded that I have totally under-estimated the roles and duties expected of a GSA. There are many terms/rules/regulation to follow and know in order to serve a guest well. The stack of notes I have is equivalent to one entire module I took NUS. The other day my colleague and I were joking that we are taking Casino Marketing module instead. Haha.

Our uniform was much much much better than I thought! Maroon dress with cheongsum pattern top and a black blazer. Black leggings and black heels. It is actually quite nice! Hohoho. Meals are provided for and they are quite yums yums too! Hohoho.

I have been staying over at M's house because his place is so much nearer to RWS. On a regular day when I am supposed to report at 9am, I just need to wake up at 7am and I still have the luxury of time to slowly put on my makeup, eat breakfast happily before I head out. Hohoho. I have discuss with my parents and they are okay about me putting up for 3 months over at M's. The only down side I have is that I can't bring Baby Rabbit over, since Brownie the Shih Tzu has cravings for all stuffed toys. =( Hahaha.

Anyhow, life has been treating me well and I hope it is the same for all of you. Remember to take Vitamin for good health and complexions! =D

Loves.