Hello!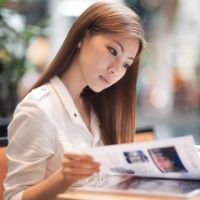 Hihi! I am Serene Heng:) I was born on 22 December 1988, a huge baby who weighed over 9 pounds. I grew up in a humble house, raised by my adorable parents. I have two elder sisters, 4 nieces, 1 nephew, and 1 rabbit. Hahaha はじめまして。 どうぞよろしくお願いします!



Send me your love letters!




2015 Resolutions

1) Learn how to swim
2) Learn to speak the Japanese language
3) Go for dance classes
4) Take part in Oschool Dance Recital
5) Help my P6 students do well for PSLE
6) Decent savings in my bank
7) Run 100km by 2013



Nuffnang




Movies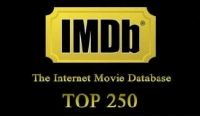 Archives
Morning

`°•.¸¸.•°` Wednesday, July 21, 2010

`°•.¸¸.•°`

GOOD MORNING!

First of all, say THANK YOU to Ejun ( website ) for doing up that pretty banner for me! Weeeee! He actually did another one with babyrabbit in it. But I thought I looked dead serious in the picture and so I chose this instead. Hehehe. Thank you anyhow! =D
Today is one of the very few days where I get to enjoy the greatness of being able to hide underneath my blanket and sleep until 11am. HAHAHA. It rained very heavily this morning at 5am I remembered. The sheer sound of the thunder didn't bolt me out of my bed. Instead, I was awakened by the thumpering noise made by my parents' footsteps as they dashed into my half-flooded room and shut the windows. Hohoho. Dear Papa Heng and Mama Heng, you two have got to practise some tactical movements next time. HAHAHA.

Yesterday I went to Xin Min Primary for my weekly dance assistance class with the Primary 2s and oh boy, they were so adorable! I missed a class with them last week and when I finally met them this week, the class told me they missed me. *awwwww* Looking at them makes me a happier person. I always feel younger and happier when I am with the kids. Note: Obedient kids I mean. Hahaha. As my full time job in RWS is starting in August, I can't go back to them anymore. Next week will be my last week with my little angels. I am thinking of getting a little something for them. Like some candies, lollipops maybe. I must make a reminder to bring my camera next week. MUST.

After the class, I went for The Blush Inc ( website ) shoot and I went back home with 4 pieces of clothes and 1 pair of nude heels in my bag! Tell me I have the nicest blogshop owner to shoot me. Hohoho. They just lauched a new collection today (not the collection I did though).
I'm heading out soon! Going to meet beloved Xueli for a manicure session. Hahaha. Prolly I would want to do more to my nails this time rather than the usual classic manicure. Ironically, I HATE LONG NAILS. It gets so annoying and in the way when I use my handphone and laptop. I just got to see what my manicurist gonna offer me then.

I've been receiving quite a number of emails lately. I am sorry I am taking very long to reply them. Give me some time yea!

Please click on the advertisement on the side! =D

Byebye!

***

Tags

jack: Hello! I do eat them now. I didn't grow to 155cm. I am still the very short 152cm girl if that's the sentence that you seemed to be dying to hear. I always put 155cm because I stand (pun intended) a higher chance to securing an event position. I hope that satisfy you! =D
Tmc: weeee! Thank you for the intro, babe!
Florence: Hehehe Thank you! See you this Sunday yea! Loves.
val: Baba! hahaha everyone looks gorgeous in gown. I am sure you will too. =D
JuAnn: Hey babe, Im sorry but you invite came too late. =( Hopefully there will be a next time ya. Thanks anyway! =)
Kerrin: Hahahaa thank you babe! Remember to get your black carrot cake before you leave! Or I can fedex it over too if you want. hahaha! Loves.