Hello!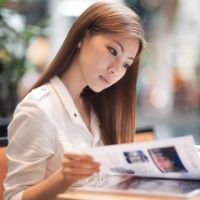 Hihi! I am Serene Heng:) I was born on 22 December 1988, a huge baby who weighed over 9 pounds. I grew up in a humble house, raised by my adorable parents. I have two elder sisters, 4 nieces, 1 nephew, and 1 rabbit. Hahaha はじめまして。 どうぞよろしくお願いします!



Send me your love letters!




2015 Resolutions

1) Learn how to swim
2) Learn to speak the Japanese language
3) Go for dance classes
4) Take part in Oschool Dance Recital
5) Help my P6 students do well for PSLE
6) Decent savings in my bank
7) Run 100km by 2013



Nuffnang




Movies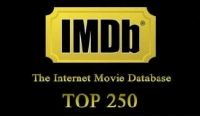 Archives
Yums

`°•.¸¸.•°` Sunday, June 13, 2010

`°•.¸¸.•°`

I almost died (no pun intended) playing Plants and Zombies on Ipad. I swear the game made me so gan jiong I could wet my pants. Hahaha. Thank you Ah Chew for lending me! =D

I have weird sequence of putting on make-up. If I feel that my complexion is pretty bad that day, I would draw my eyes first and leave the skin till the very last. If not, my usual would be :



Condition skin: Slap whatever skin products docter gave me




Sun block




Conceal the flaws




BB Cream: Sometimes I will skip this if I think it is not necessary. I hate the sticky feel too!




2-way cake compact powder: Dabbing motion, don't slide the sponge across your face.




Draw upper lid using liquid eye-liner




Brush mascara over lashes




Draw lower eyelid using a pencil: Sometimes I will skip this too for lighter look




Darken eyebrows using a pencil




Blusher: Hahaha I will skip this if the blusher isnt on my dressing table.




Lip gloss: Used only during photoshoot. Another sticky thing I hate.
I totally love my outfit. Very me. Hohoho. I wished I have an entire closet with this kind of clothes. And if you are looking for camera, get Canon S90. The pictures taken looked as if they have been PS before already! Even my yucky complexion looks not bad here. Or maybe my make-up skills have improved? Hahaha.
Lao Zu Gui. Hahaha
With pretty pretty Sherena!
* So many pictures of my right face and frontal shots. Weeeeee ! hohoho