Hello!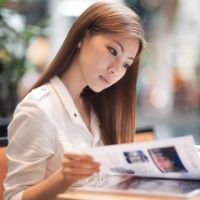 Hihi! I am Serene Heng:) I was born on 22 December 1988, a huge baby who weighed over 9 pounds. I grew up in a humble house, raised by my adorable parents. I have two elder sisters, 4 nieces, 1 nephew, and 1 rabbit. Hahaha はじめまして。 どうぞよろしくお願いします!



Send me your love letters!




2015 Resolutions

1) Learn how to swim
2) Learn to speak the Japanese language
3) Go for dance classes
4) Take part in Oschool Dance Recital
5) Help my P6 students do well for PSLE
6) Decent savings in my bank
7) Run 100km by 2013



Nuffnang




Movies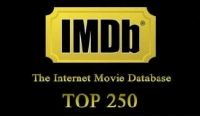 Archives
Shoot

`°•.¸¸.•°` Sunday, June 27, 2010

`°•.¸¸.•°`

Hello every buddy!

Please help me click on the Nuffnang Jipaban advertisement on the top right side bar. ! Thank you!

I spent my last weekend occupying myself with shoots and shoots and shoots. How I wish I can do this everyday and forever, given that I do not age and wrinkles do not surface. But with the power of photoshop, nothing is impossible for the photographers. Hahaha!

Earning money is not an easy task! My bank account figure just plunged down to sub thousand. Sigh...

I feel like I have lost a slight bit of weight, in a unhealthy way though. Could be the improper eating habits and appetite that have cause the weight loss. Or it could be that I am aging so fast my body couldn't replenish the fuel quick enough. I just don't feel as healthier as compared to the chubbier me. Hahaha. Anyhow, I am not complaining about looking thinner. Hohoho.

Credits to Raymond Lau

***
The owner of Lace with Pearls, Yuna, was my schoolmate in NUS. When I was modelling for her clothes, I love it love it love it a lot! Haha. Coincidentally, I know the other model, Daffodil, as well! Hohoho. Here are some of the pieces I like~ ( can't enlarge the picture too much or it will become pixelated)
Do visit
Lace with Pearls
and join their mailing list to get these pieces at a lower price! =D
***
Next, I modelled for The 199 Shop and The Blush Inc!!! I can't wait to see the pictures! How I wish I can keep all the clothes to myself. I had an extremely difficult time choosing the pieces for myself because all of them are equally pretty and gorgeous! Hohoho.
Before you know it, July has come knockin on your door. Ahhhh, one more month before I say goodbye to holidays and say hello to RWS.