Hello!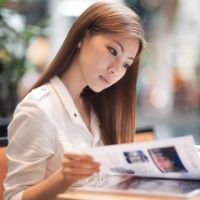 Hihi! I am Serene Heng:) I was born on 22 December 1988, a huge baby who weighed over 9 pounds. I grew up in a humble house, raised by my adorable parents. I have two elder sisters, 4 nieces, 1 nephew, and 1 rabbit. Hahaha はじめまして。 どうぞよろしくお願いします!



Send me your love letters!




2015 Resolutions

1) Learn how to swim
2) Learn to speak the Japanese language
3) Go for dance classes
4) Take part in Oschool Dance Recital
5) Help my P6 students do well for PSLE
6) Decent savings in my bank
7) Run 100km by 2013



Nuffnang




Movies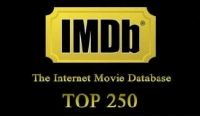 Archives
Heng-ness

`°•.¸¸.•°` Wednesday, June 2, 2010

`°•.¸¸.•°`

2010

has been a freaking awesome year.

If every good luck and smooth transition is equivalent to one storey, I think I have just climb up from the basement to the lobby. How high is the building then? I have no idea. But I have a feeling it will take me some time before I travel my way up to the rooftop. =)

Let me recount my Heng-ness, not in any sequence:

Chic Girl magazine's Genie contest
The thought of putting on braces has bugging me forever. Coincidentally, Chic Girl magazine is holding a Genie contest, granting ladies with the most "likes" on their picture $500 to make their wish come true. I took the opportunity to post a braces picture and gathered all of you to vote. Right now, I am leading with 100 votes ahead. I have yet to win the contest though. Contest ends this Sunday, so it is still possible that other entries can catch up with me. But I will continue to pester and flood the newsfeed with my post, urging people who haven't voted to help me. Hohoho. And I have to thank you all who have voted. Without your votes, my braces will still remain as a dream. Thank you! =)




Picking up coins
This must the year where I picked up the most number of coins in a public area. Be it a 10cents, 20 cents, 50cents or a dollar coin, I have picked them up at most random places for so many times this year I lost count. I am not complaining. =p Keep them coming! Hahaha. TOTALLY PURE HENG-NESS.

Nuffnang contest
Last month, in lieu with National Family Celebration organized by National Family Council, Nuffnang held a contest for all bloggers to make a pledge to their family. All we needed to do was to blog a short entry of our pledge and how we intended to fulfill it. I took it as an opportunity to share the love story of my parents and surprisingly, I received many pleasant comments from all of you. On top of that, Nuffnang gave me 7 complimentary tickets to Singapore Flyer, as well as 7 more tickets to the Songs of the Sea. I never thought I can win anything by just blogging. I had such a wonderful time with my family that day. It was a fond experience I would never forget.




NUS Year 3 Semester 2 2009/2010 Examination Results
For the first time in the 3 years of my candidature in NUS, I received 2 As for 2 of my modules, NM3202 and IT1004. I didn't fail my elective module, GEK1540, and in fact I scored a grade which allowed me to S/U it. My initial CAP aka GPA for last semester was below 3.2, which meant that I only had a normal pass. But with my current set of results, I managed to secure a pass with MERIT with a cap above 3.3. Hohoho. Of coz I had Aces for projects and tests, but they werent reflected on my transcipt before. But now they do. =D It may seem like a pea case for those honors people out there, but I am still damn proud of it can. I am not a naturally intelligent person. I worked hard for my results. At the start of the semester, I aimed for a pass with merit, and now I have it. HOHOHO. Well, this is partial Heng-ness, partial hardwork.

Full-time position as Guest Service Ambassador (VIP) at Resort World Sentosa
I never had a formal interview before and I never thought I was going have one when I went for the interview at RWS. Just half an hour before the stipulated time slot for my turn, I was still busy scribbling my personal details onto the 2736239 pages application form. Formal wear? I wore that pink top and black skirt combination I wore for my IT1004 presentation. That's my most formal and nicest set. Hahaha. The pay is great for a fresh graduate. A day after my interview, I received a call from RWS that I have been accepted. =) Heng-ness again.

That's all I can think of for now, but I am sure a hell lot more is gonna come. =)

*Help me click on the Nokia advertisement on the right side bar yea! Thank u!*