Hello!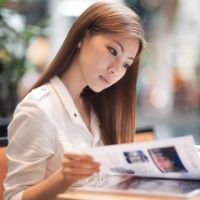 Hihi! I am Serene Heng:) I was born on 22 December 1988, a huge baby who weighed over 9 pounds. I grew up in a humble house, raised by my adorable parents. I have two elder sisters, 4 nieces, 1 nephew, and 1 rabbit. Hahaha はじめまして。 どうぞよろしくお願いします!



Send me your love letters!




2015 Resolutions

1) Learn how to swim
2) Learn to speak the Japanese language
3) Go for dance classes
4) Take part in Oschool Dance Recital
5) Help my P6 students do well for PSLE
6) Decent savings in my bank
7) Run 100km by 2013



Nuffnang




Movies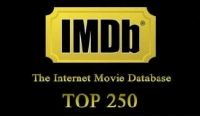 Archives
=D

`°•.¸¸.•°` Sunday, June 6, 2010

`°•.¸¸.•°`

HELLO! I HAVE SO MANY THINGS I WANNA SAY!


First of all, HAPPY BIRTHDAY ENXI AND ZHIHENG!!! 1 year old already! Yiyi is so happy for you two. Must be 乖乖okay! =DDD


And today, I appeared on The New Paper! It is an article about the girls who attended the walk-in audition held in Suntec last Saturday. Hehehe. The article is on 7th June publication, page 11. Now that 140 girls were selected, only 24 will be picked this Saturday when the second round of closed-door audition will be held. If I say I am not excited and nervous, I am lying. Of course I want to win it. Who doesn't, right? But I will take the competition light-heartedly and try to enjoy myself as much as possible.


Everynow and then, I always get this feeling that everything has already been planned out for me.

I didn't win the Chic Genie contest and had to say goodbye to $500 for my braces. Part of the terms and condition of winning the contest is that you have to get the product within 6 weeks after contest ended. In other words, if I won the contest, you will see me in braces by the next month. And I wouldn't think anyone would love a braces girl to compete in The New Paper New Face? Hohoho.


It's a either or case. If I win Chic, I am almost 100% sure I'm out of TNPNF. Even if I'm out of TNPNF this Saturday, it is still okay! (Of course I am still hopeful that I can get into top 20) Because by September, I would have completed my first month of full-time employment in RWS and received my first pay. The sum would be enough for me to at least pay for the first visit to my dental. Hohoho. In other words, braces will come no matter what. It is just a matter of time and how. =)

I am really appreciative towards the people who have helped me gathered so many votes for Chic Genie. Thank you to the 655 users who have voted! It's an amazing figure, at least to me. Thank you M, who stayed up through the night to help me bring up the numbers, while I lazed on his bed and slept. Thank you Mike, Ben Chew, Chris Neo, Thomas, PK, and many other who have helped me so much!
AND,

I took part in YOG FLASHMOB held along orchard road last Saturday! Hohoho, after my TNPNF audition, I went down to meet Fatty at scape as we prepared ourselves for the flashmob. I can only find one video on youtube. You can't see me inside the video though. Hohoho. It was a nice feeling, to dance with fatty and the Blast! people. =D=D=D



Tags
:) : Im 155! haha
kapone: yup, i guess that's kind of true.