Hello!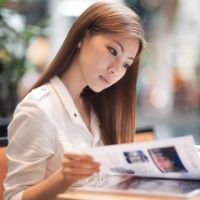 Hihi! I am Serene Heng:) I was born on 22 December 1988, a huge baby who weighed over 9 pounds. I grew up in a humble house, raised by my adorable parents. I have two elder sisters, 4 nieces, 1 nephew, and 1 rabbit. Hahaha はじめまして。 どうぞよろしくお願いします!



Send me your love letters!




2015 Resolutions

1) Learn how to swim
2) Learn to speak the Japanese language
3) Go for dance classes
4) Take part in Oschool Dance Recital
5) Help my P6 students do well for PSLE
6) Decent savings in my bank
7) Run 100km by 2013



Nuffnang




Movies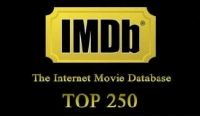 Archives
School

`°•.¸¸.•°` Tuesday, May 4, 2010

`°•.¸¸.•°`

*Warning: Gruesome picture below*

IT'S OVER!

2 years of kindergarten
6 years of primary school
4 years of secondary school
2 years of junior college
3 years of university
17 years of educational marathon to shape my mind

and a life-long journey to make my life worthwhile.


Thank you to the teachers who have taught me before. A little bit of everyone pieces up to complete me. Your knowledge, your culture, your way of managing obstacles; I observed and I learnt. While I truly believe 路不拾遗 is a great virtue, I seriously don't think it work that way in life. -_- I very much enjoy picking up coins on the floor for one. Hohoho.


Though I am finally done with my papers, my heart is still heavy for I worry about whether or not I can PASS one of my elective papers. The reason why I took this module GEK1540 Modern Technology in Medicine and Healthcare is silly; it is because of Grey's Anatomy. I love how the doctors (especially Cristina) chant down the procedures to be taken on the patient in order to diagnose his cause. The CT scans, MRI, etc. All those bigs names and acronyms are so WOW. I want to know how it works; I want to know wth are they talking about. So, the module comes into place. And I totally regret. -_- hahahha!



It's crap. I know I screwed up big time. It was my very first FAIL for a test in NUS. I got 7/20 for the first term test, but luckily my 13/20 for the second test pull up my marks to a border pass. So, it is very likely that I may actually fail the module, if I fail my final paper which comporises 50% of the overall grade. And I know I really didn't do welll for that paper. If I do, it means I would have to stay back a semester to clear another module and would have to miss my commencement this year. You tell me how not to be scare. Sighhh.. PRAY!


It feels so surreal, that when the school term starts, I am not hopping onto Bus 74/151 to go to NUS anymore. I feel as if I have suddenly lost my place, my belonging. Not that I feel that attached to NUS to begin with(-_-), I just feel lost momentarily.


I have taken many core New Media modules and many other electives. While Biology is not a subject I took back in Secondary or JC, it is one of my favorite subjects in NUS. If I can, I try to take 1 Bio elective per sem. Hahaha. The module content is very very interesting, plus the Bio professors are so much livelier. HOHOHO.


The module which I love the most is no doubt LSM1304 Microbes, Environment and Men. Although I only achieved a B for the module, I enjoyed every single part of the learning process. This is pretty much what we learnt. I love memorizing the names of those infectious disease, my favourite being Necrotizing Faciitis, basically it's a flesh-eating disease. Hohoho. Here's a picture of it.


English: 43-year-old Caucasian male with necrotizing fasciitis. Preoperative photograph on the day of admission. Extensive erythema and necrosis of the left leg.

Picture taken from http://en.wikipedia.org/wiki/File:Necrotizing_fasciitis_left_leg.JPEG

Even studying for exams feel great! Hohoho. Now I regret selling my notes away for this mod. =( I would love to take out my notes again and read through. Hahaha.


Whatever it is, I shall PLAY HARD NOW!

***
VAL: hehee no use! I wan tele with the exam PAPER instead! hahahha
Feizhen: FLY!!!! let's go out okay!! IM FREEE! hehehe
giam: slightly only. more about how it nanotech can help to kill cancer cells in body.
tofu: FINISHED!!!!

Help me click on the ad on the right! thank u! =DDD

Time for Down with Love and Xia Yi Zhan Xin FU! hehehhehhehe