Hello!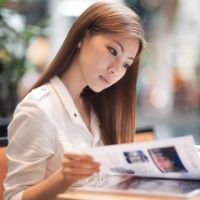 Hihi! I am Serene Heng:) I was born on 22 December 1988, a huge baby who weighed over 9 pounds. I grew up in a humble house, raised by my adorable parents. I have two elder sisters, 4 nieces, 1 nephew, and 1 rabbit. Hahaha はじめまして。 どうぞよろしくお願いします!



Send me your love letters!




2015 Resolutions

1) Learn how to swim
2) Learn to speak the Japanese language
3) Go for dance classes
4) Take part in Oschool Dance Recital
5) Help my P6 students do well for PSLE
6) Decent savings in my bank
7) Run 100km by 2013



Nuffnang




Movies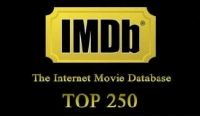 Archives
mad

`°•.¸¸.•°` Thursday, May 20, 2010

`°•.¸¸.•°`

I want a new swivel chair, a bed, a pink cover sheet, braces, holiday, new pairs of sneakers, running shoes, heels, a hand bag, go to saloon and fix my hair, visit skin doctor, decorate my blackberry, new clothes.

Becoz I am a spoilt, pampered, angsty kid who deserves to be happy. I am angry with the world, unsatisfied with what I have. I am easily jealous, insecure and never wrong. I am moody, grouchy, fat and friendless. I eat potato chips to make myself feel better, am extremely vain, and lose my temper easily. And when I do, I become sarcastic, I say words with dagger attached. I sprout vulgarities, I become violent, I backstab, I curse. I pretend to be intelligent, to be atas, but I am just one of the muggers, not a pure blood. I am short, I am racist, I complain and I want to be right about everything. I am an attention seeker and I have attitude problem. I turn my head and leave when my blood boils. I have ugly hair and freckles on my hands. I am ugly without make-up, without photoshop. I am dumb, I act cute, I pretend I am fkin popular and smart. I live in self-denial and self-pity. I want to be rich, coz I hate being poor. I think I am damn awesome, but I am nothing better than a pea. I hurt people verbally, I make people cry. I lie and pretend I am a good girl. But I have nothing but a rotten heart. Nothing.

Rows of tears aint enough to wash away the pain,
I hope it rains, to clear what's remain.