Hello!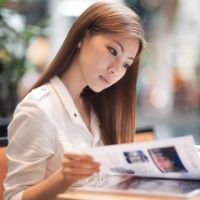 Hihi! I am Serene Heng:) I was born on 22 December 1988, a huge baby who weighed over 9 pounds. I grew up in a humble house, raised by my adorable parents. I have two elder sisters, 4 nieces, 1 nephew, and 1 rabbit. Hahaha はじめまして。 どうぞよろしくお願いします!



Send me your love letters!




2015 Resolutions

1) Learn how to swim
2) Learn to speak the Japanese language
3) Go for dance classes
4) Take part in Oschool Dance Recital
5) Help my P6 students do well for PSLE
6) Decent savings in my bank
7) Run 100km by 2013



Nuffnang




Movies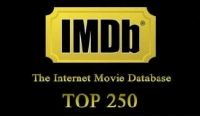 Archives
Life is wonderful.
`°•.¸¸.•°` Tuesday, May 18, 2010
`°•.¸¸.•°`
It's been a wonderful weekend! =)

Life has been treating me well. I resumed photoshooting and accepting events again. Last Saturday, I worked with M, fishy and auyong at Taka for a LG event. We gave out balloons and flyers, and carried a humongous bag with a board that stretched high up into the sky to capture eyeballs. Unhappy as we were, we bite our own tongues and bore it through the day. The uniforms given were made of the kind of materials that reminded me so much of my old school uniforms; One that make you sweat like a pig. And I did.



Another wonderful news to share is that I have been offered a full-time position in Resort World. Few months back, I blogged about submitting my resume to RW during the Job Fair held in NUS and how they managed to contact me through email even though the handphone number I printed on my resume wasn't in used anymore. For the first time in my life, I went through my first formal interview and got accepted. I was shortlisted to serve the VIPs and attend to their needs. Think customer service. Of course, I am not sure if this is the career I want. But it is a start to somewhere, isn't it?

I had a photoshoot session with Valene, Florence, Bernice and Sherena last Sunday =) I love girls' talk. Hohoho.



Taken from Valene's camera. Sherena left before we could take a pic together. =(
V-F-B-S
And then I went to meet Raymond and Jimmy for lunch and chillax. Thank you two for the treat! =))
Red: Jimmy, Blue: Raymond
If you have been following my pictures and scrutinizing them closely, you would have noticed that I like to take the LEFT side of my face because I feel it is the nicer side. But I am so sick of it now. -.- So I began shooting my RIGHT side. And credits to Candleghost for taking fab RIGHT sides of me. MUAHAHA. I shall post RIGHT side photos only. =)
Giving out Gatsby samples in Singapore Poly tml. Say Hi if you can!

I had Fishy today for Kbox. She is having a singing presentation for a module this friday. HOW COME NUS DOESN'T OFFER SUCH COOL MODULES? Anyhow, we sang and I helped her pick the song for her presentation. Hohoho. FISHY PRACTISE HARD OKAY. And, she had her 2nd cup of Koi too: ICE CREAM MILK TEA. Me? I had ooloong milk tea. Hahaha. Shall try the sour plum aiyu next time. hohoho.
Time to sleep and meet Mr Donnie Yen tomorrow at Citysquare at 6.30pm with a pretty face. Weeee! I must bring camera. =D